Excuse the dog art on the windows-but here is a pic of some of the gang watching the cats on the back porch.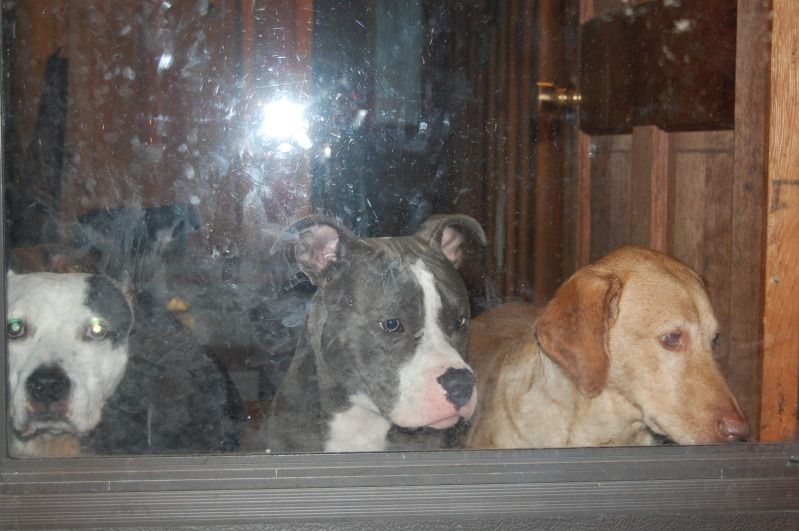 Zeus is from another planet, and this picture proves it. See his eyes glowing blue? True "Blue" pitbull lmao!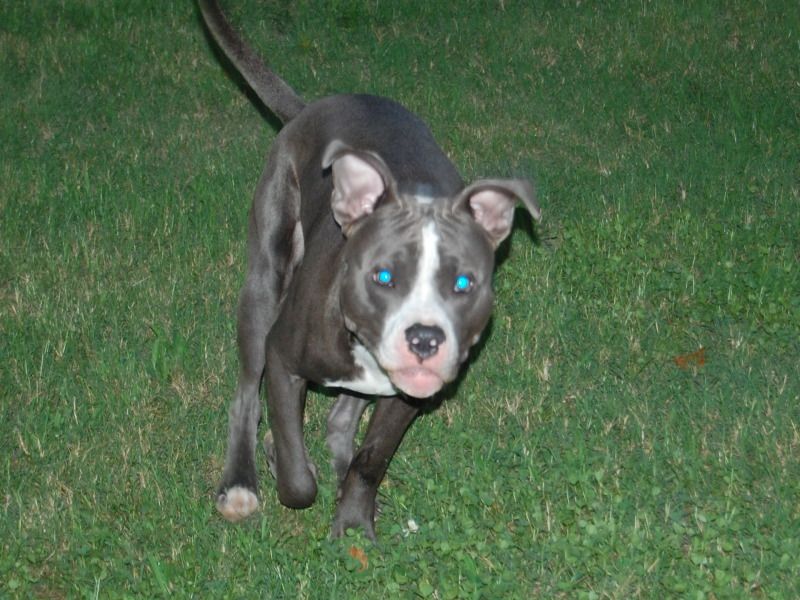 Zeus was in time out, when Jasper decided to show him how much fun it was out in the real world, by teasing Zeus...
Look into my eyes-they are glowing get-me-a-treat mind altering rays!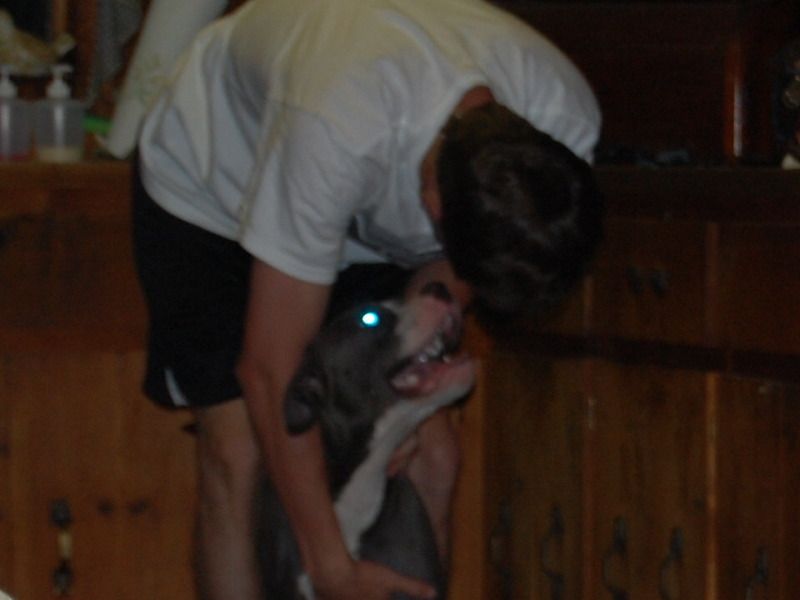 Dixie HATES me!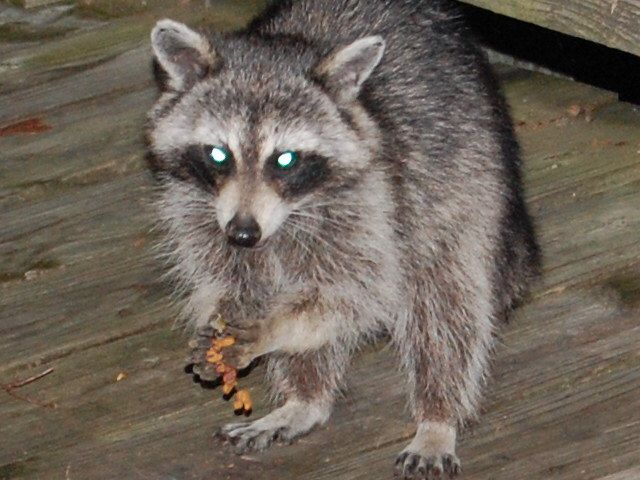 KISS MY LIPS! Perfect lips I might add~
My baby Ninja Becky ....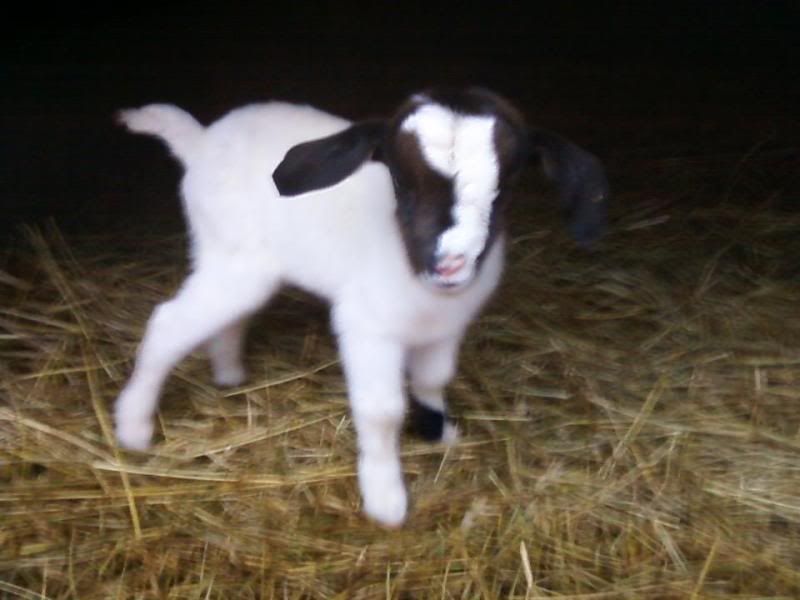 My personal tree trimming crew..
Jasper has a redneck side..
Typical of rednecks here in Bama-passed out!