Drove up to Wyoming today to meet and greet/pick up Gunner, a dog I listed a while back in the Petfinder Crushes thread. He is a BC/ACD mix that is about a year old.
Our morning started off meeting up with a leg for a transport in Fort Collins for an Aussie mix. The Aussie mix was very shy and not quite sure what to make of everything, however he rode great and got along well with everyone.
Our first transport, Limerick: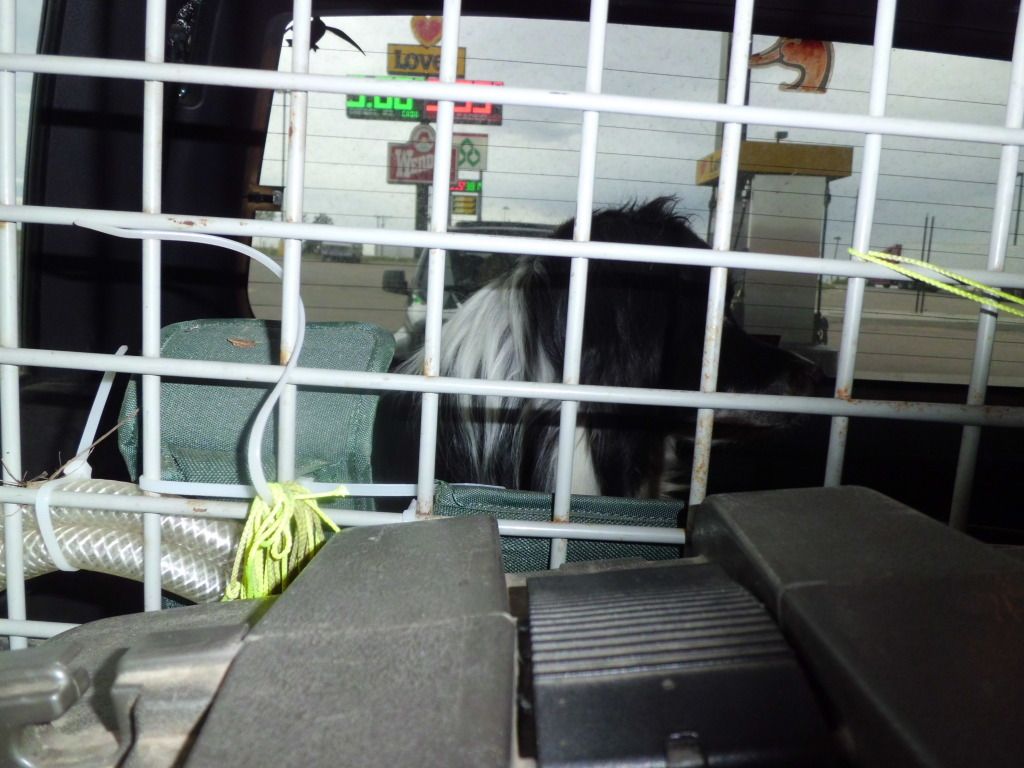 Sorry he is kind of hard to see behind the barrier.
After that, we headed up to Wyoming. We met up in Casper at an agility trial that Joan, the HeRD Coordinator, was running in. We handed off Limerick, and Gunner was brought out. He and Harlow instantly got along and he took all of the chaos around him in stride. We made our decision (after talking extensively with his foster mom last week) to take him home with us and give Harlow a little brother. We hung out at the agility trial for about 45 minutes and let the two warm up and finished up the paperwork.
Beginning the ride back:
More...