I sometimes go to the dog park and take photos of other peoples dogs, without my dogs. I just enjoy taking photos, it sometimes does get boring only taking photos of my dogs. I thought some people would enjoy so I'll share the times I do go get photos.
I haven't been to the dog park in a while and decided to play with the dogs in the yard and head off by myself to take some photos of other peoples dogs.
Not a whole lot of dogs but a well.
Well, lets first meet the f*ckwit who brings his GSD who does not like other male dogs. God this guy was a idiot. Two small dogs came in, lucky they weren't males! He knew his dogs didn't like males but didn't bother to check when the other small dogs came in. Now, A male Lab was about to come in. So, the labs owner waited to the side, the GSD owner came out and ya, the GSD dragged his owner all the way over to the Lab and caused a quick fight. I mean, he knew what his GSD would do and he didn't control him properly BEFORE leaving the gate. The Lab owner was pissed. I'm still not over this idiot..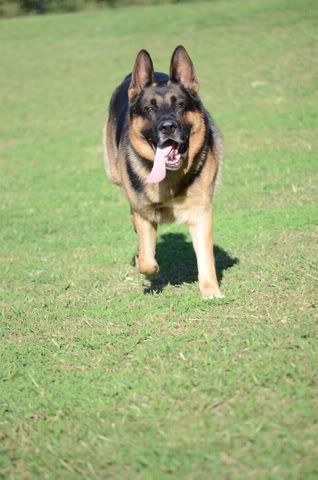 Let's meet the cute labradoodle that would snarl/have a go at any dog that would get to close to her. Adorable dog though.
This Lab was friendly as anything except when a Kelpie x kept pouncing in his face (I really can't blame this Lab for getting angry)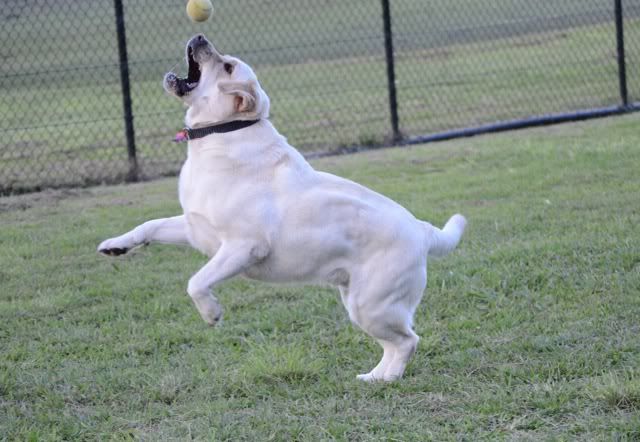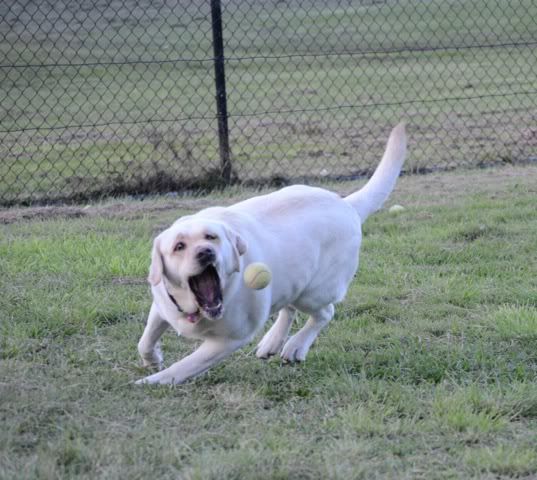 FRIENDLY, friendly cute dog!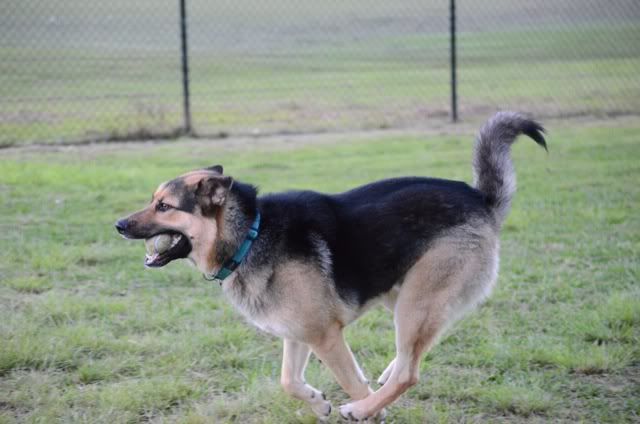 Kelpie x and Boxer, so so so friendly