This is their 100th year of service and I want to do good by them. So far this is what I have come up with. If all three turn out, then all three will go. Surely one will be something I can be proud of.
THis is Taffy, inspired by Taffy who is up for adoption, she says Mawr Paweese.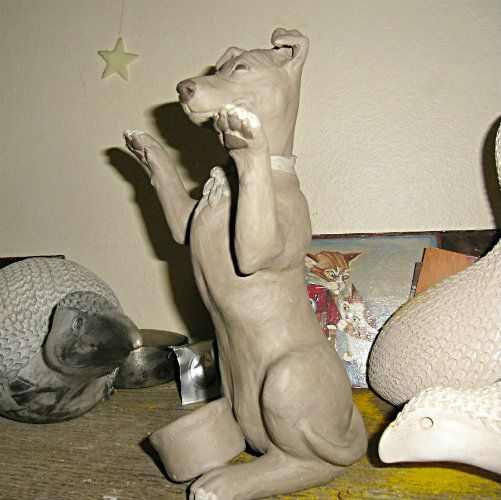 Old dog with a heart of gold...will be black, lots of mica with hopefully a white face.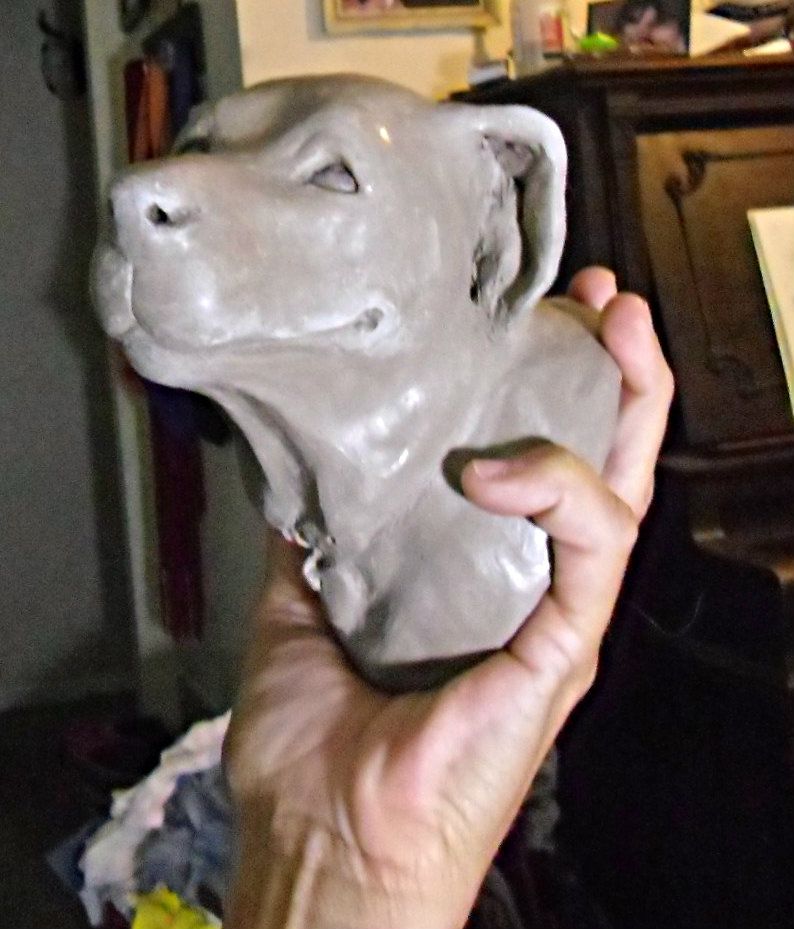 and for VIctor, a Pointer dreaming
so far this and old dog have survived their first firings with no cracks or other problems.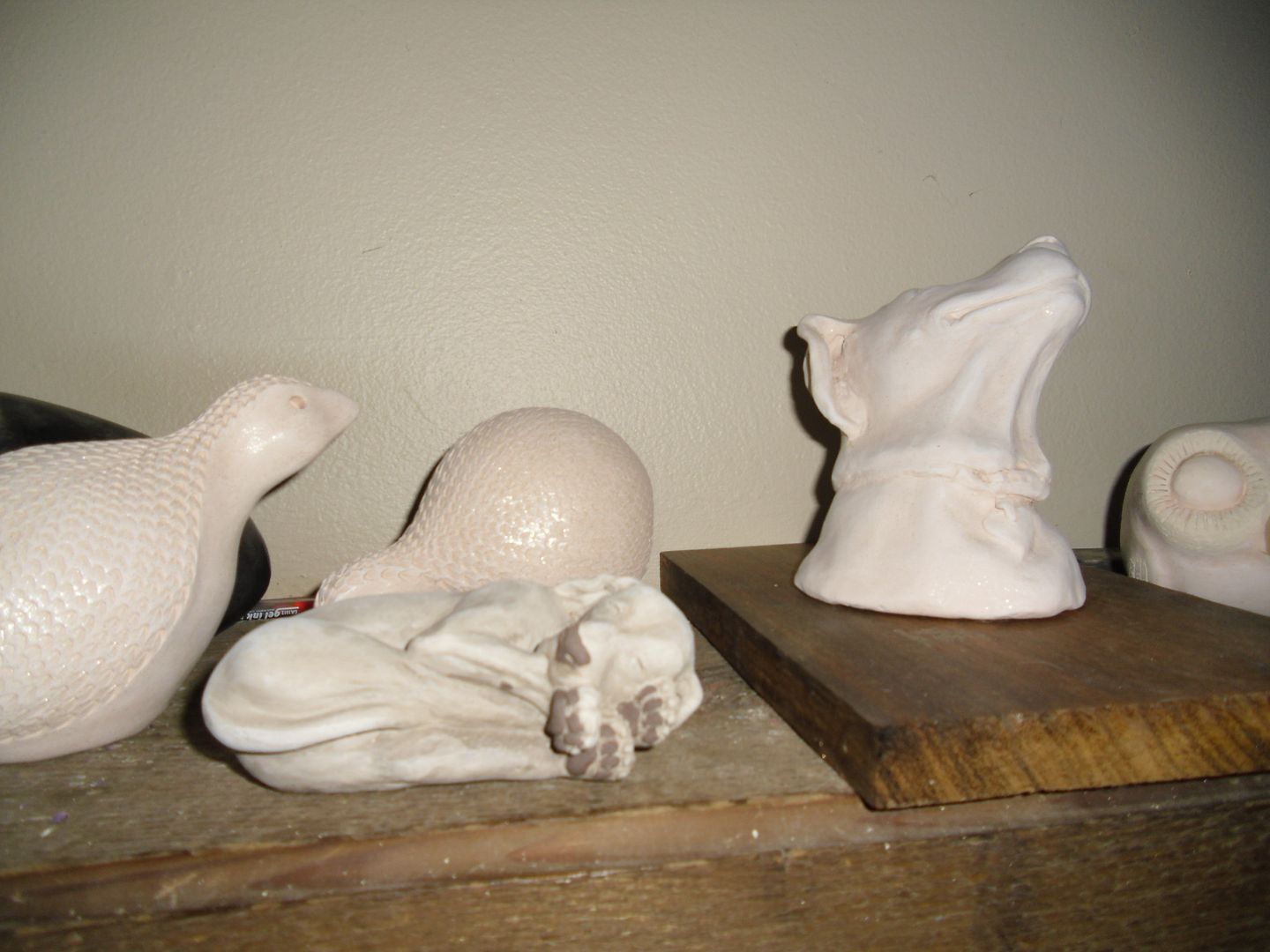 this is Taffy.
http://www.petfinder.com/petdetail/21471184
__________________

Go Petie Go Go Who Go!
love comes in many directions with mary
Side by side on the sofa sat three annoyed dogs and one smug cat
and then in came a little white kitten,