We had Mindy with us and stopped for a quick bite to eat....
Parked in full shade, windows down couple inches, truck was cozy, the interior temp on the gauge was 19!!! Mindy was not panting at ALL or in any distress.... I checked on her once in the half hour we were there all fine....
Here are pictures of the truck where it was parked and Mindy inside before I opened a door...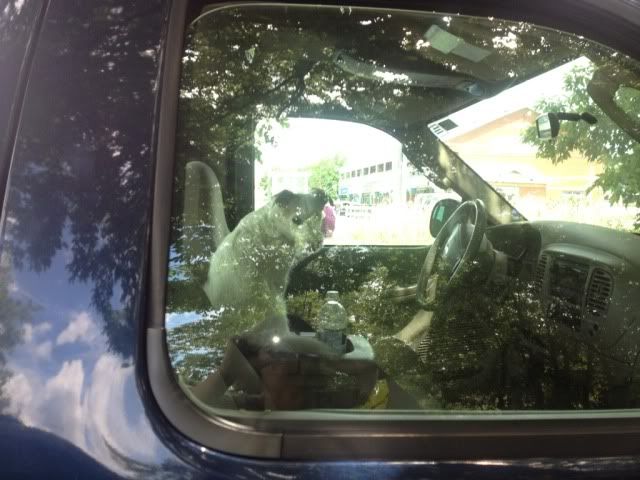 Someone called the cops on us!!!!
Sigh.... We had to wait, fill out reports and so on....
I will say the officer was irritated...
I won't repeat what I said to the "self proclaimed AR" woman who called!!! It can't be repeated here!
ETA Sorry can a mod change pissed if it's not ok in the title? Still kinda wound... And can't edit the title on tapatalk