Thursday marked 4 years of marriage for Zach and me. We contemplated going out to fancy dinner...talked about buying tickets to the broadway musical currently in town...and instead settled on something much more us.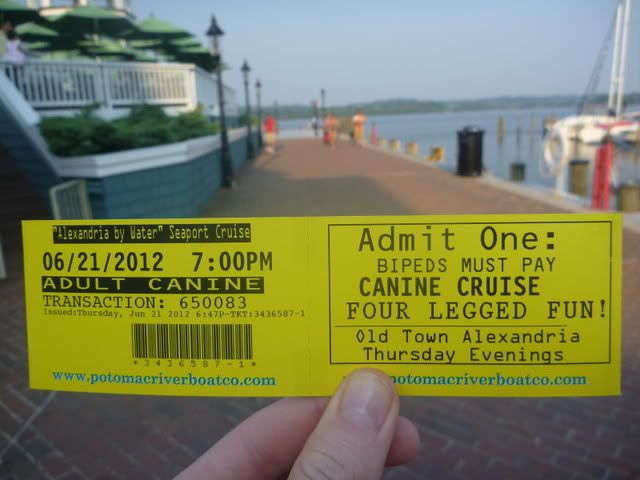 We've done this at one point or another each summer for 3 years now, and it's always super fun. (We HAVE to do a meet up on the boat at some point!)
First, we went to Hotel Monaco for Yappy Hour in the courtyard! Yummy food, unique beers, and unlimited ice cubes and milk bones for the puppies.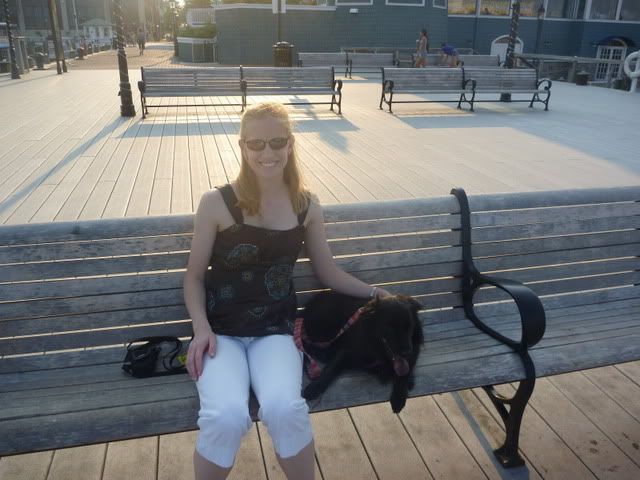 Then, we walked down to the waterfront and waited for our boat.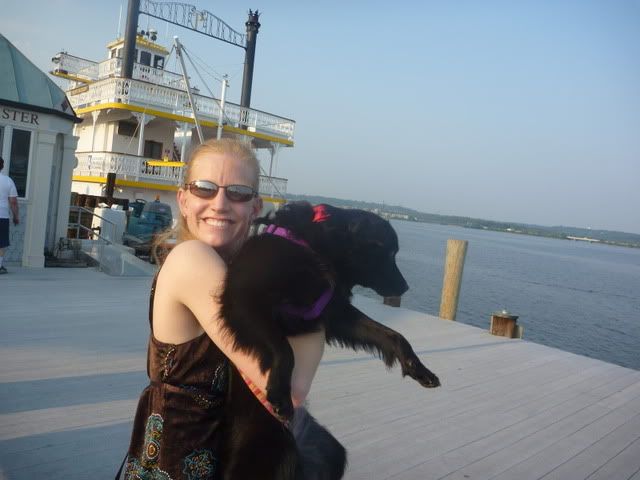 Lucy didn't want to look at the camera, the booger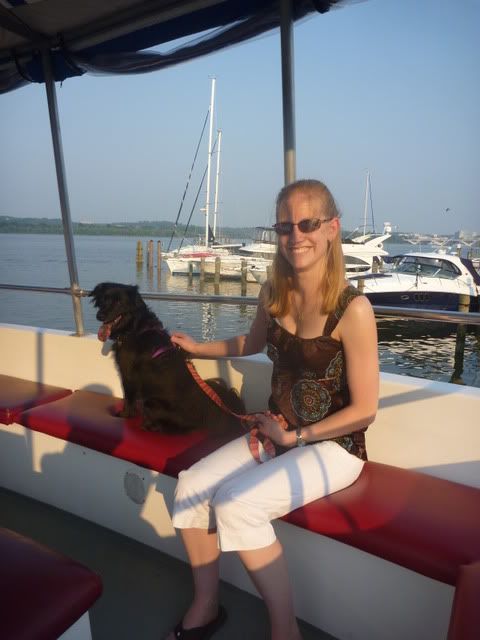 On the boat, preparing for sail away!
Happy doggy!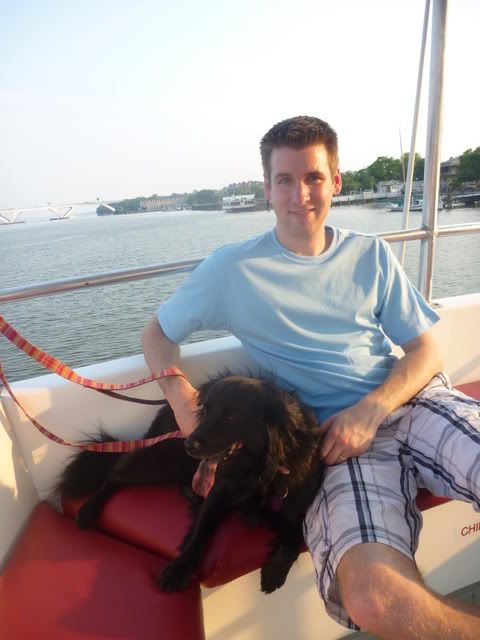 Chillaxin' on a boat!
My hair is a mess, but the breeze felt SO good, since it was nearly 100* that day! Lucy enjoyed watching the osprey and staring at people on the other boats.
And the fact that Zach was willing to celebrate our anniversary on a giant dog boat? Reminded me why I married him in the first place!