I thought I would have a virtual garden party and your all invited.
I really like these petunias.
I should have bought a few more.
Something should be blooming in combo for the rest of the summer. That's the plan anyway. It may be small but I think my garden is mighty pleasing. It's a really good year so far. Snap dragons, sunflowers, bach buttons, four oclocks, all have had a great spring coming up and should be ready to take over when the roses and primrose fade. Last year I got three sets of flowers from the rose bush.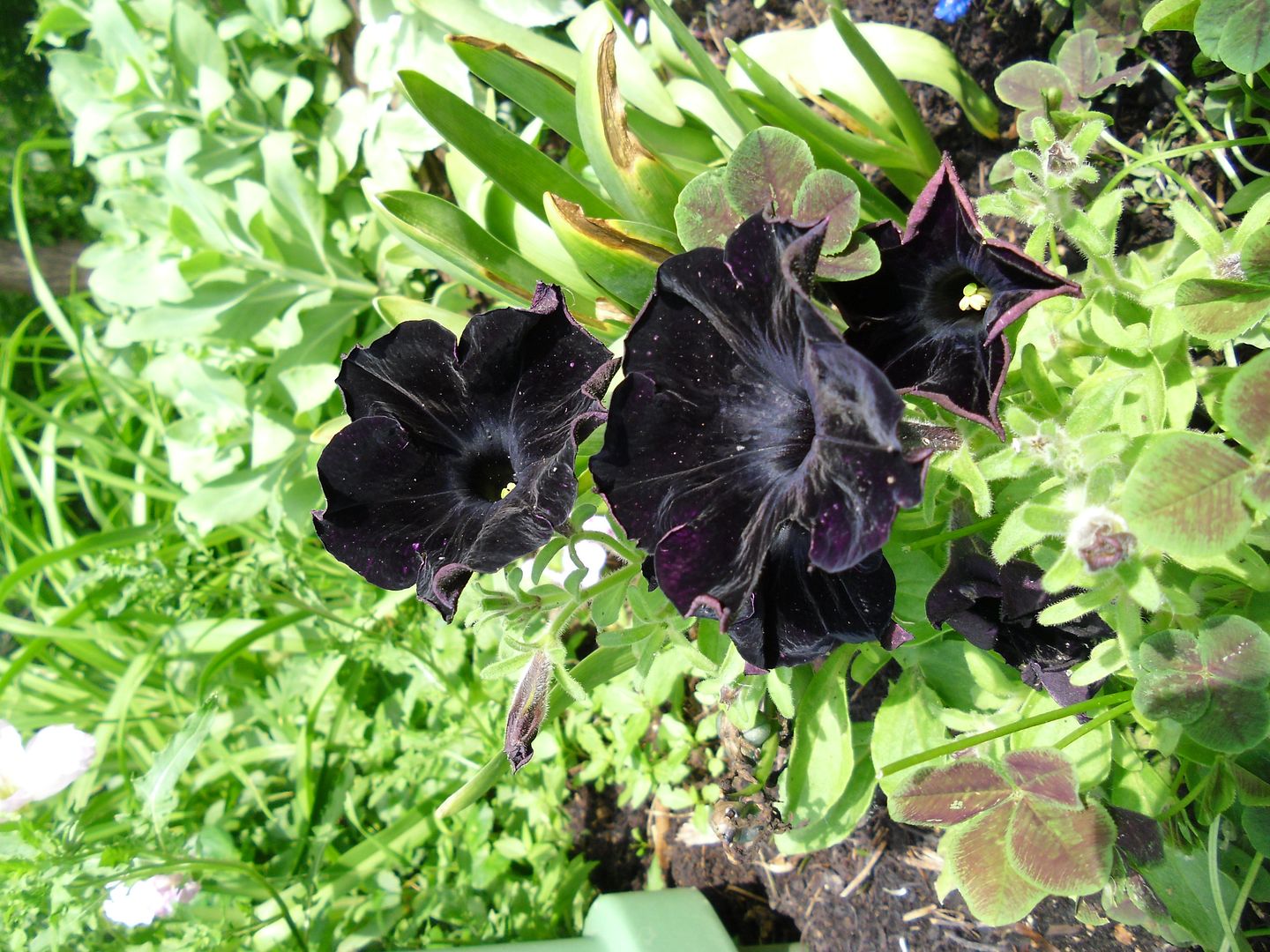 ..soon I won't be able to see the ugly meter things I need two really big rocks to block the view of them but until then. It was the only place I had to plant.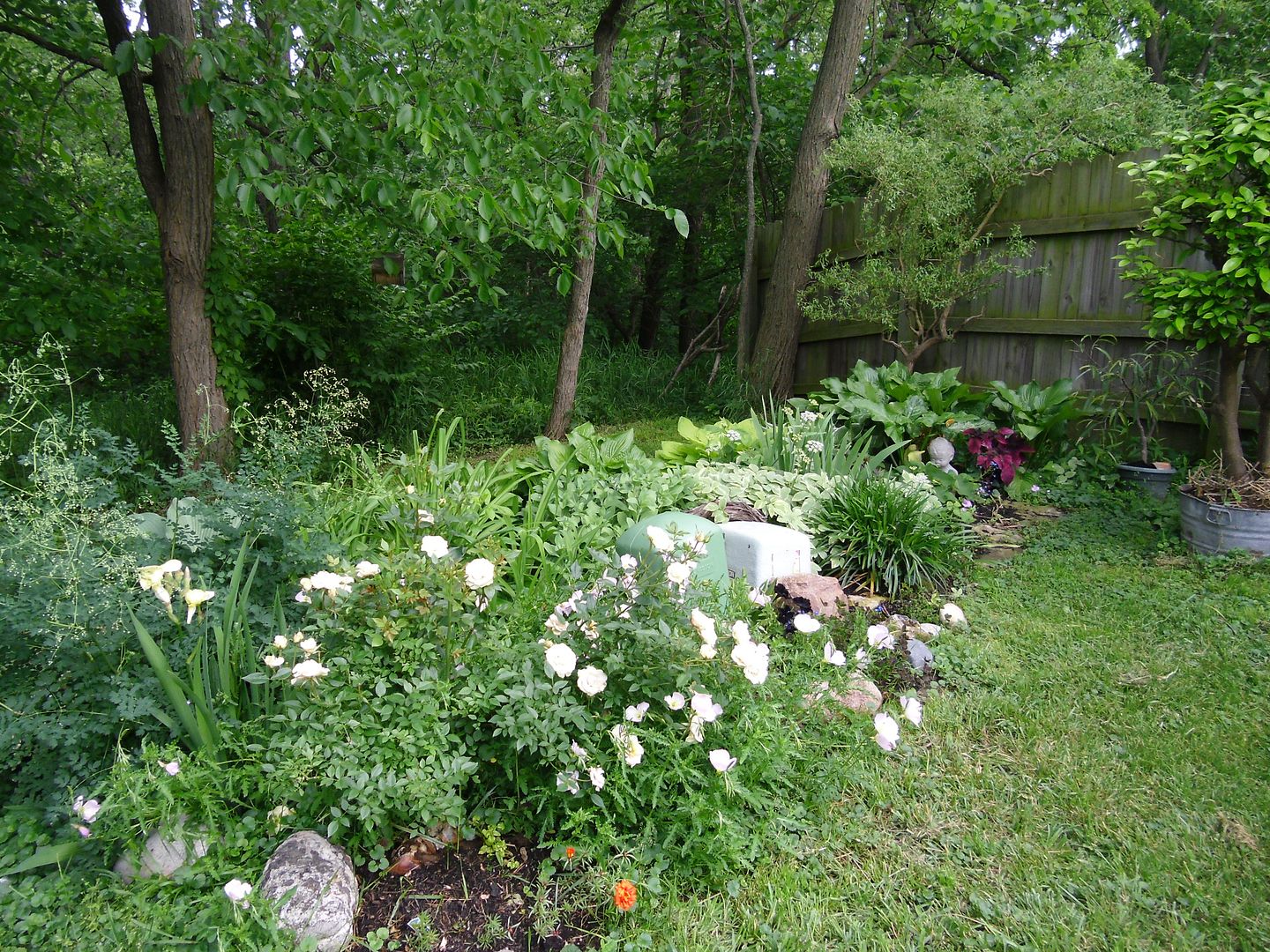 squirt garden is in front of the iris. Baby Patrick and Aiden planted bach buttons and sunflowers, to go with the phlox and snap dragons, can't have babies and not let them play with snap dragon blossoms. Wish i had hollyhocks to make hollyhock dolls. I will have to plan that for Baylee when she gets a little older.
__________________

Go Petie Go Go Who Go!
love comes in many directions with mary
Side by side on the sofa sat three annoyed dogs and one smug cat
and then in came a little white kitten,