As I've posted about a few times, I currently have 8 ferrets. I had my original five, and I was emailed a few months ago to take in 5 unwanted/sick ferrets. My boy Noah passed away from a fast spreading cancer, and my girl Dallas passed away after only one day of being here from a seizure in her sleep.
I now have three of the unwanted ferrets that I had taken in, and I'm looking to rehome them now.
8 ferrets is becoming too much for me to manage properly, mostly because of the amount of poop. Also because my original 5 are completely bonded, so there's usually a lot of stress between the male of my original group and the newest ones. I feel like I am not letting them out as much as they all should be, because I can't always supervise them being so busy cleaning the cage. So I am looking to find them a good home who has other ferrets. Together or separate, as long as they have good homes who understand a ferrets needs. All are neutered/spayed, and vaccinated. I don't have their health records though, never received them from their past owners. They are also all raw fed, but I'm sure it won't be too hard to switch them on a good kibble..
PS: I'm in the Montreal area.
First is Ozzy, he is 4 years old. He's full of energy, when I open the cage door he will jump on my shoulder. He also dashes around the house, almost flying. I'm sure he thinks he's half bird. He would do good in a home with younger or hyper ferrets.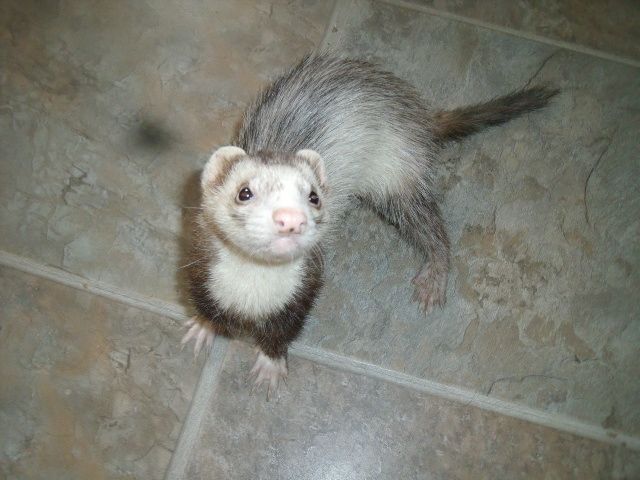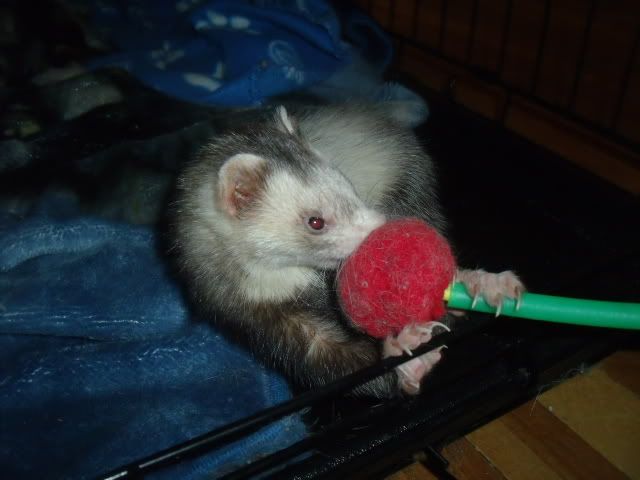 Next is Eleanor, she's two years old. She's deaf, and very quiet and reserved but so friendly. She will follow me around the house like a dog, and she'll cuddle up on my lap.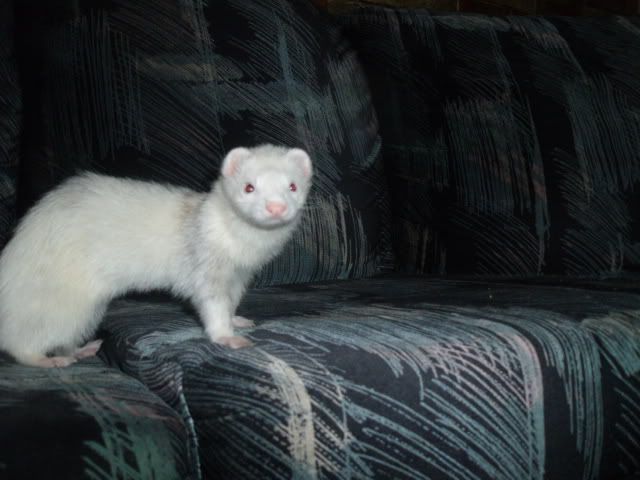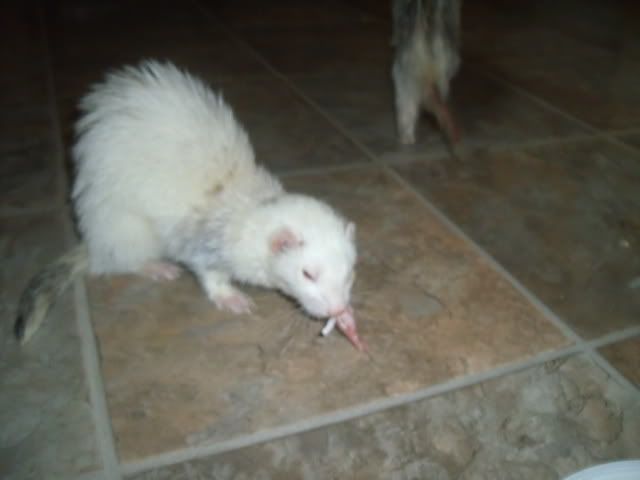 And last is Harley, he's 6 or 7 years old. It honestly breaks my heart to rehome him because he's so sweet and he's a senior, but he gets stressed out all the time with some of my most hyper ferrets. During playtime, he will usually hide away in the couch or in the dog cage and take a nap after awhile of walking around. He really just needs a good home to retire in.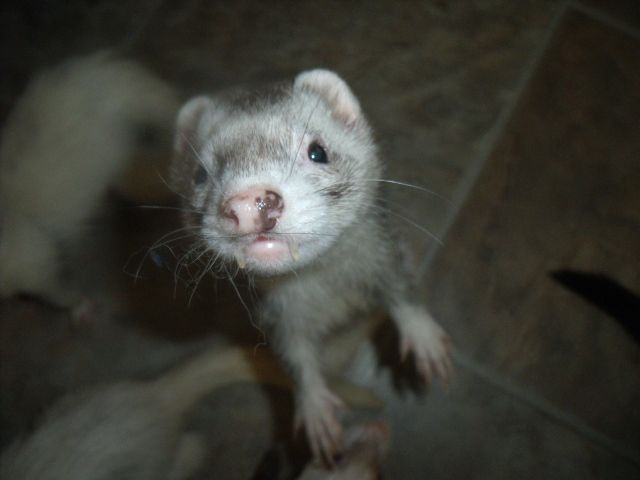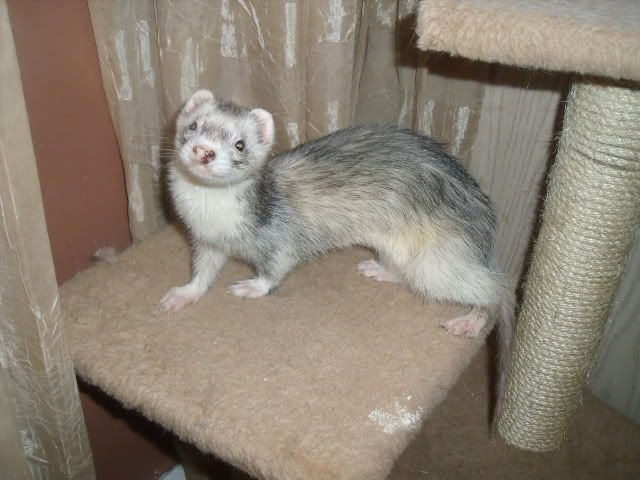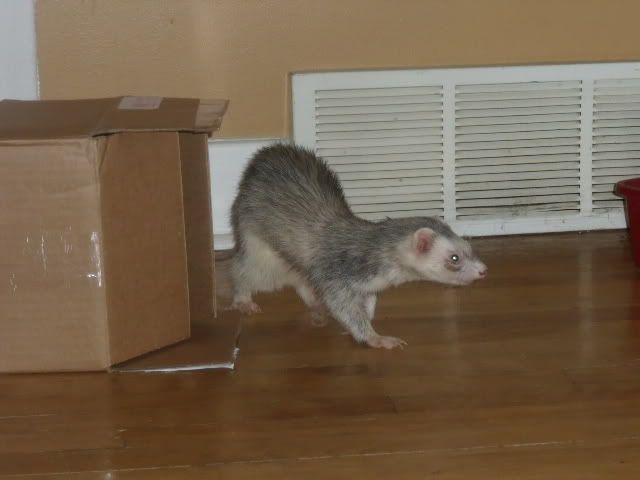 __________________
Hobbes (schnauzer/terrier) - Buddy (golden/lab/bc) - Nitro (bbm)
3 dogs, 9 cats, 9 snakes, 9 lizards, 14 tarantulas, 5 turtles, 2 scorpions, 3 black moors