I have heard the SF are supposed to be friendlier, better for performance, etc. I'm not sure if there is much truth to it or not though. I've known a few Sf and they are friendly (one of Savvy's mom) but I've known RF who were equally friendly. I would have taken either variety but a SF puppy was the one who seemed perfect for me (although by no means calm LOL). He gre up to not be a SF though, so I don't know what that would mean! The SF in AKC are allowed to be a bit taller, although that doesn't make a lot of sense to me since they can come from the same litters as RF.
http://www.akc.org/breeds/pyrenean_shepherd/
The thing with PyrSheps are they are within that medium size range that can be hard to main the Just Right size. The natural tendency seems to want to go either smaller or larger. Look at the size issues in Shelties (roughly in the same medium size range) - in one litter you can have undersized, just right and oversized out of just right parents. It's the same with PyrShps, although probably not quite as bad because they have a wider acceptable range. The variance in size is actually not a bad thing in a lower number breed. Many people won't breed dogs who are over or undersized enough to be DQ'd, so having a wider range allows more dogs to potentially remain in the gene pool. And truth be told, in a working situation I don't think the shepherds really cared if their dogs were within the "ideal size" or not. They cared the dog could get the job done. Some may have preferred smaller, some larger but I doubt they were measuring their working dogs and saying "nope too small/big to breed".
I don't know anyone in the US breeding smaller PyrSheps for Flyball, as they just aren't that popular in the sport. Maybe they are in Europe though? In the US, the dogs being bred for height dogs in Flyball are mixed breeds.
90% sounds just about right, as I have been told only about 10% of the breed is SF. There are some breedings done now for SF puppies, so if you want one you have a good chance if you buy from a SF x SF breeding. Historically, SF just occasionally popped up in RF litters. Some surprise you though, as they start off SF and get scruffy. Like Savvy!
SF baby Savvy 10 weeks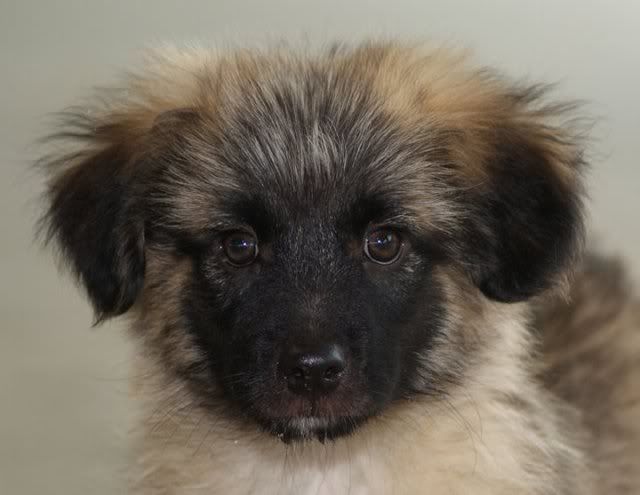 Getting scruffy... 5 months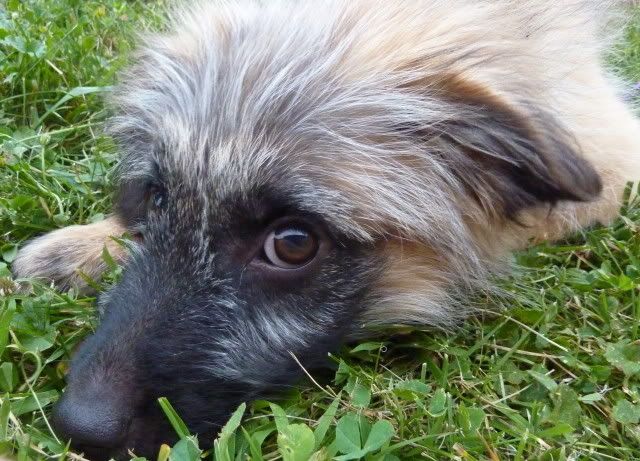 Scruffy! 9 months
Savvy seems like he'll probably stay "Demi- rough", so a RF but without the full coat, full face. IOWs...he'll stay scruffy but not super hairy.
Savvy's mom is definitely a SF
And his dad is RF
You and I like the same things in them
I've definitely seen PyrSheps I wouldn't want too. There is definitely a tendency in them towards being weird, reactive, etc and certainly in some more than others. They absolutely need the right sort of socialization and training from an early age and GoldenHovawart gave great advice on choosing a puppy I think. Most in the US/Canada come from one of two big breeders or people who got their dogs from those breeders, so there is definitely a wide range even from the same lines. Although saying "lines" may not be entirely accurate. The breed as a whole is pretty inbred, so they're mostly all related anyway at least, that is my understanding.