Who needs toys when you have a box and a dog to push around?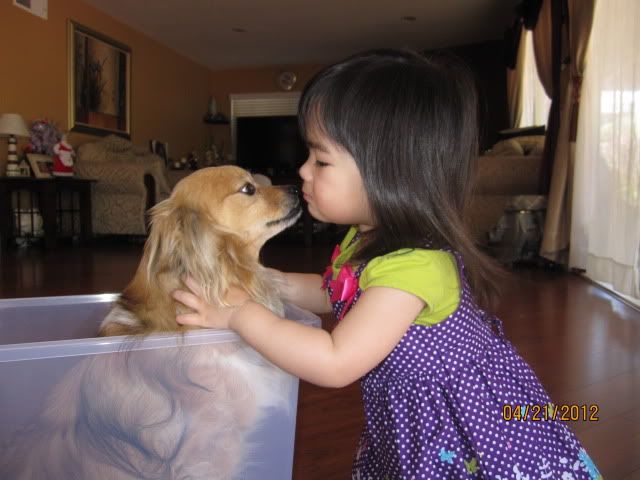 Kisses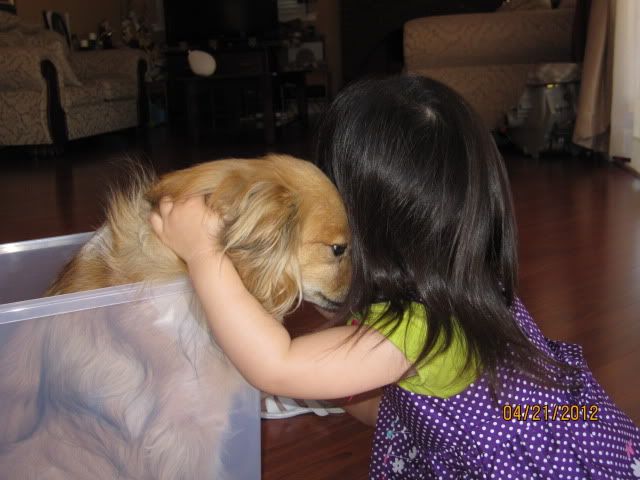 Hugs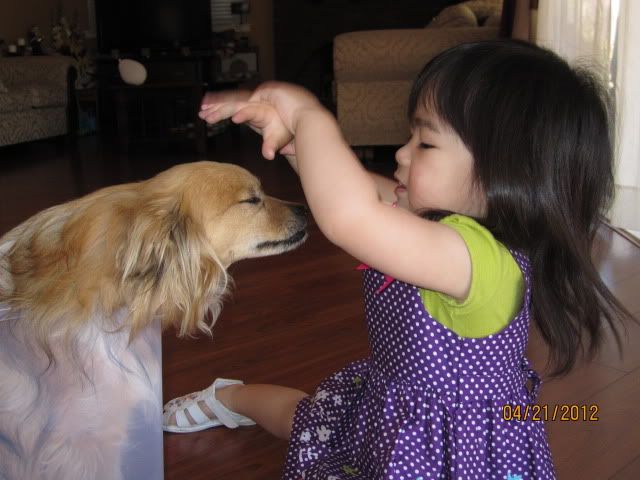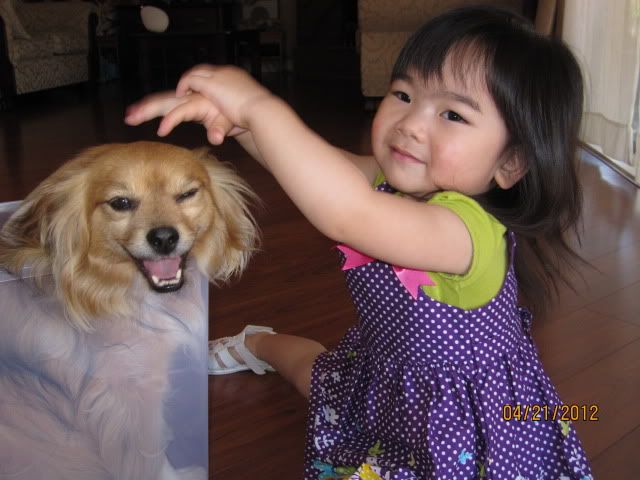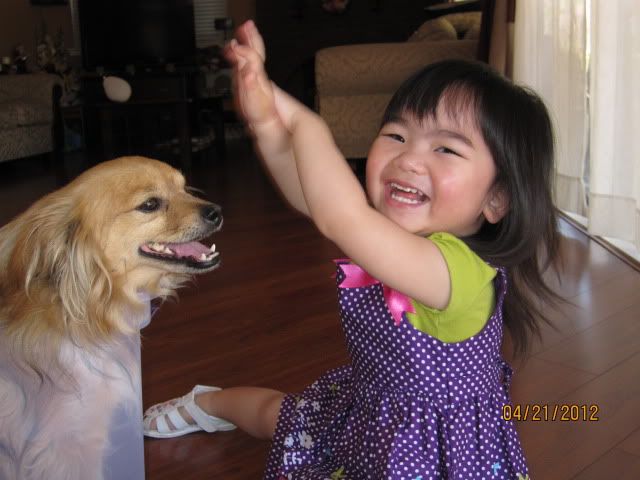 Games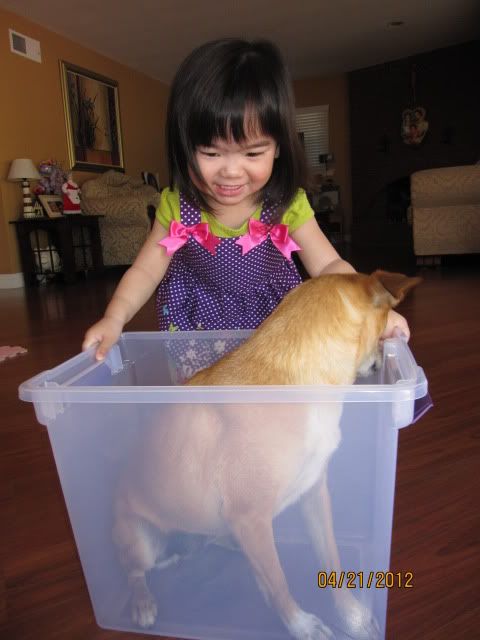 Missy's turn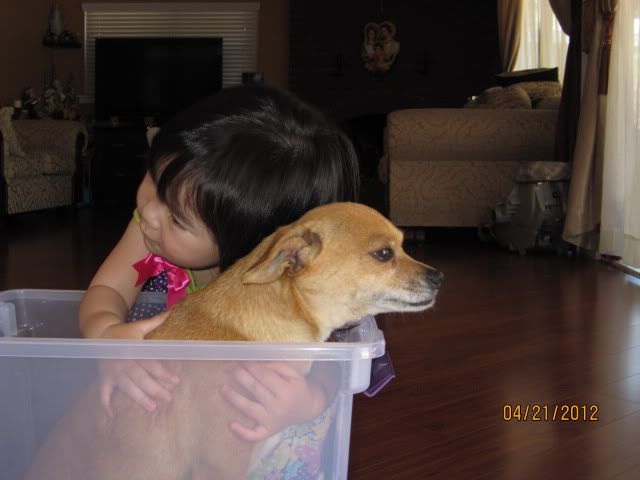 More hugs
and kisses (Katie has the cutest kissy face ever!
)
Muffin was grumpy and refused to take any parts in this game. Her idea of fun is to sit on my lap, watch, and laugh at Mocha & Missy as they were being pushed around the room!