I haven't posted here in awhile, but I just wanted to share pictures and the story of our Jenny. We lost her this past Tuesday, April 3rd. She was a Shiba/Chow mix and around 11 years old.
We got Jenny on Thanksgiving Day of 2002. She was rescued from a bad home where she was starved and beaten.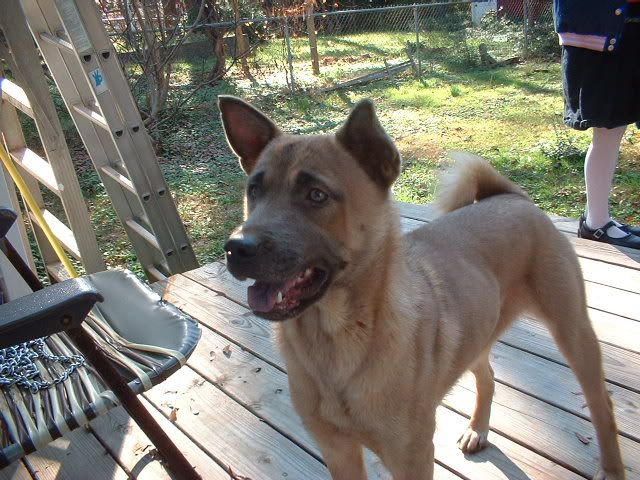 Earlier this year, she started acting really old, not moving very much and lost her appetite. She was very arthritic, and after a visit to the vet, they found blood in her stomach. They weren't sure where it was coming from, and told us that if it was cancer, she might not survive the surgery to remove the tumors. The other possibility was that she had some sort of tick disease.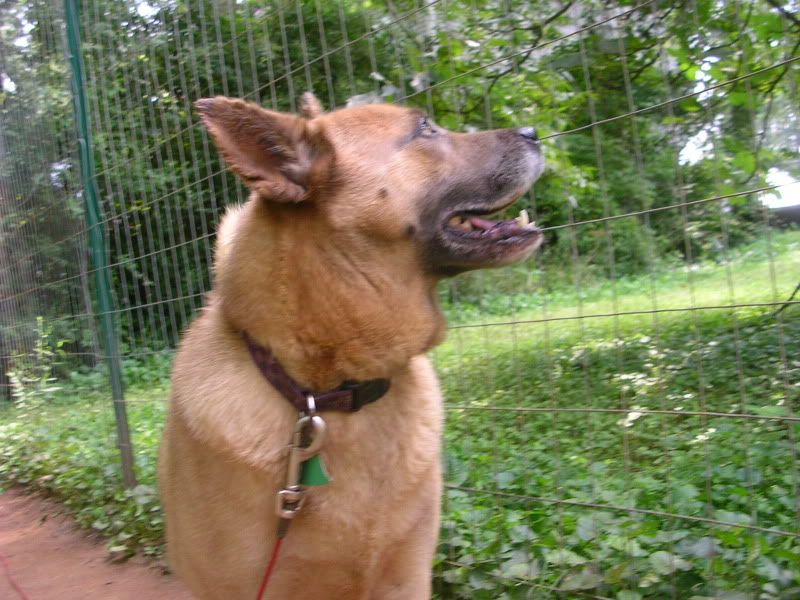 She was given antibiotics for the tick disease and steroids to get her appetite back. She responded to the antibiotics and started to thrive again, eating and acting like herself, so we thought it was just an infection and she could recover. But then she began having really big bouts of ups and downs.
This past Monday night she was rushed back to the vet, and when I walked in I thought she was dead. She had no color in her gums, her breathing was very shallow, and she wasn't moving. After a long talk we decided to take her home and watch her through the night. The vet gave her a steroid just to make her comfortable.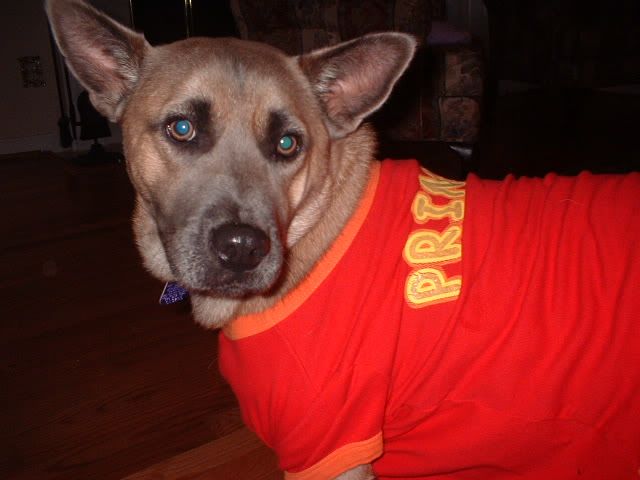 The next morning when I saw her, she was herself again. She was bouncing around the living room and scratching at the door to go out. She even ate some hot dog. It was good to see her feeling better, but I knew if she had another episode like she had the night before, she would not live through it.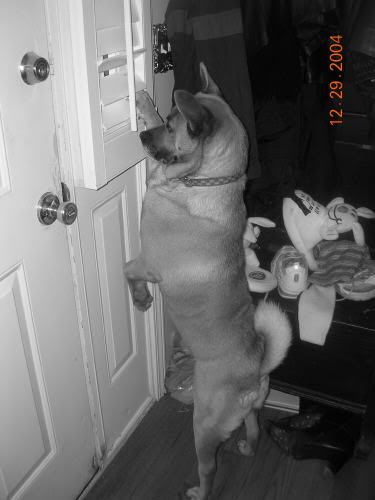 Finally that day she had surgery. Her spleen had ruptured, which was what was causing the bleeding. If it had been only that, she may have been able to have her spleen removed and come out of it okay. But then they found her liver which was covered in tumors.
They left her under the anesthesia while they called in a specialist to verify that there were in fact tumors on her liver. As soon as he walked in the door, Jenny breathed her last breath on her own. She was just ready to go.
We really didn't expect her to go this soon. It's just been really sad. She was the the sparky one of all of the pets, and it felt like she was snatched away. She will be missed forever. It's been really strange not having her around