I recently did a mega update on my snake racks and supply storage. So here is the "progression" if you will.
We'll start with this corner:
This is what it looked like at the beginning of march.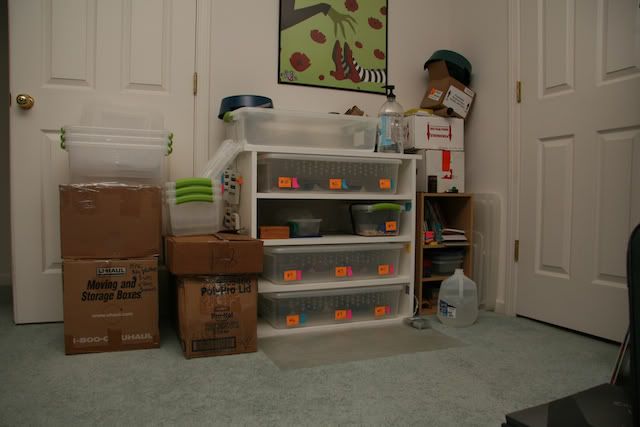 Oh crap, it was a disaster. LOL!
Then I built a cabinet to fit under the rack (that rack is also homemade by the way), and got to this: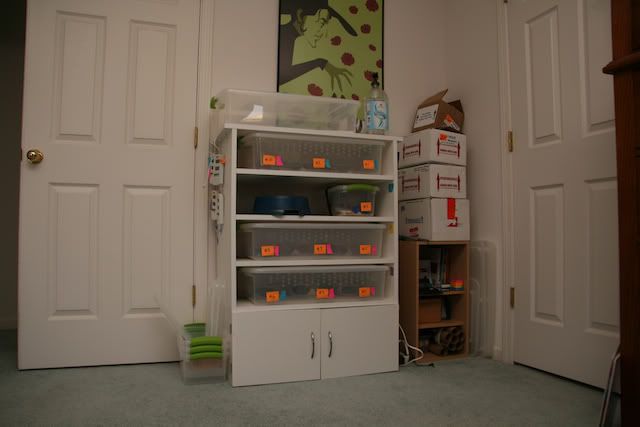 Better...
THEN I found a sweet cabinet on Craigslist (separate post on that
HERE
), and proceeded to re-organize ALL THE THINGS.
Now it looks like this!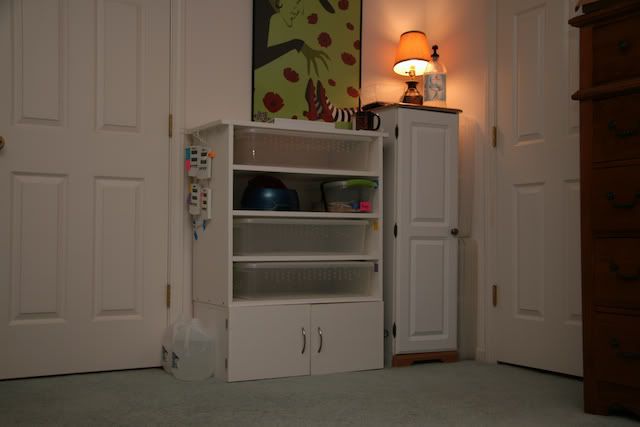 (The big bins are now empty because those baby snakes all went home this week.
)
Finally, here is where my adult corns live. No, I did not build this rack.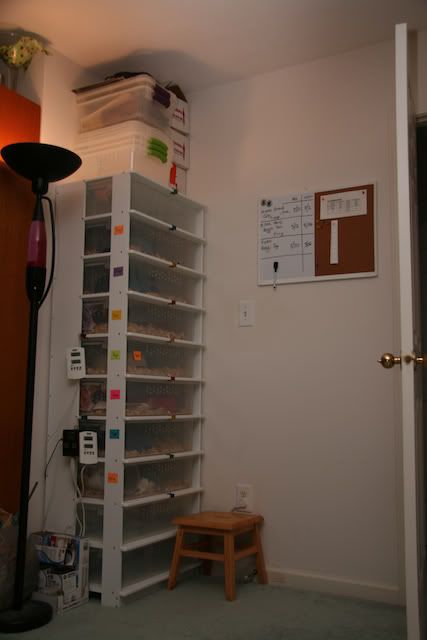 So there you have it.