Nickname/Preferred name: sassafras
Occupation: veterinarian
Age: 43, yikes
About your dog(s): Pip, 6 year old hairy pit bull; Maisy, 4 year old houndX; Squash, 1+ year old Alaskan huskyX
Interests: Dogs, gardening, dogs, knitting/crochet, dogs, gaming, dogs, urban mushing, dogs, camping, and dogs.
Favorite music: Handsome Family and many others, but mostly Handsome Family
Favorite book: No such thing as favorite, just whatever I'm reading now
Favorite quote: At the moment, "We lost! We f*cking super lost, man!"
Random fact: If I told you, I'd have to kill you.
I don't have a picture with all three dogs, but here's me and the youngsters...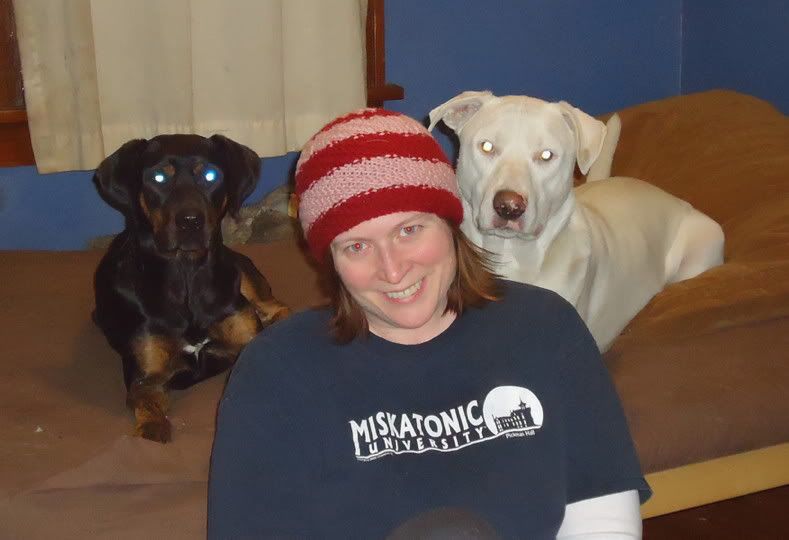 ETA: Found one with Pip, though...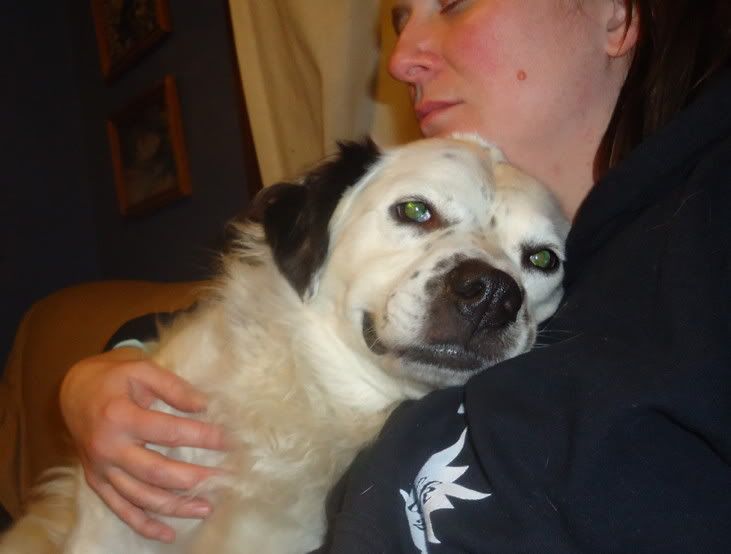 ETA: This one with Pip is actually much better... SO VAIN