Went on an awesome walk then for coffee carrying this 35lb of chunk on my back because he was not impressed with being put down. Boy wouldn't even play at the park! Sick kids for you.
Waiting for the bus.
He has to wear a hairclip until I can get him a haircut again. Poor guy. Tried to find my least girly hair clip. Still looks goofy.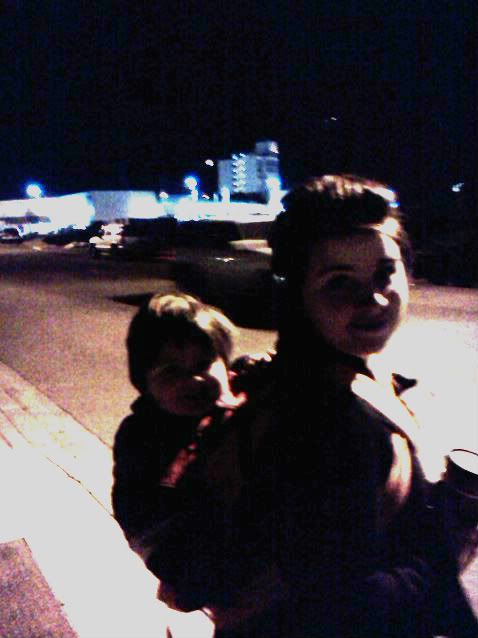 On the way home.