Well, we decided to keep the rat that I took off my friend's hands. Since its close to Christmas I named her Noelle (pronounced like Noel). That said rats tend to do better when there are more than one usually and she has been so nervous and shy the past couple days, which I'm sure is to he expected.
I was looking around and found someone offering dumbo rats on Craigslist. Got a little female who is the Russian blue color and white. She looks babyish still though I'm not positive how old she is. To go with the Christmas theme I named her Holly. She is super social and not shy in the least. Normally I would wait to introduce them, but I decided to go ahead and see how they do meeting each other outside of the cage with me and Josh there to supervise. They really hit it off.
Here's proof of how well they are doing together
Holly is on the left and Noelle is on the right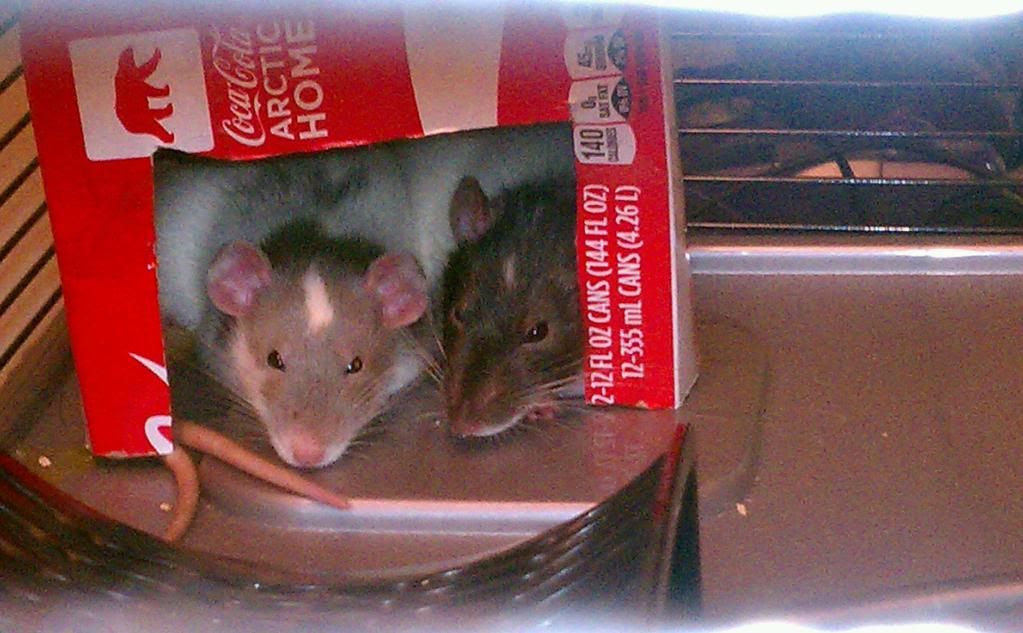 Going to give them a chance to get to know each better and settle in before I try to take some better pics. Having another rat is helping Noelle feel more comfortable here... She has actually been coming up to the cage bars all evening to watch me when she isn't playing instead of hiding in a corner.
__________________
Joey- Ibizan Hound
Cricket- Mexican Street dog (we think Xolo mix)
Bamm- BC mix
Itztli- Standard size coated Xoloitzcuintli