Last weekend, we took the dogs up to the mountains to help choose a tree. Amazingly, the spazz of a heeler behaved and *gasp* actually noticed that I was on the other end of the leash! lol
Schaffer being lazy and hanging out on a rock: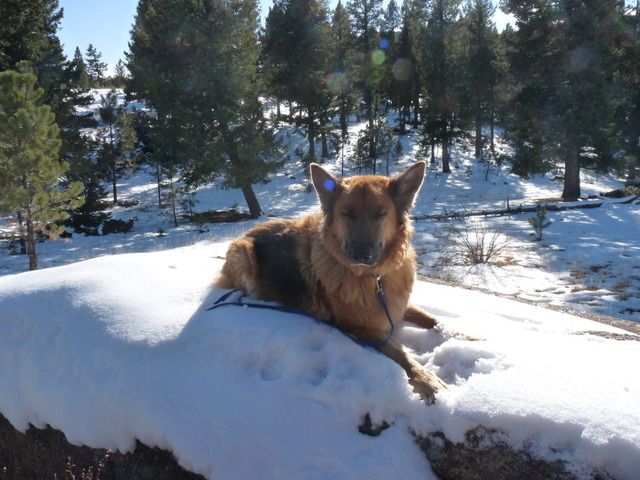 The spazz (AKA Kailey) and I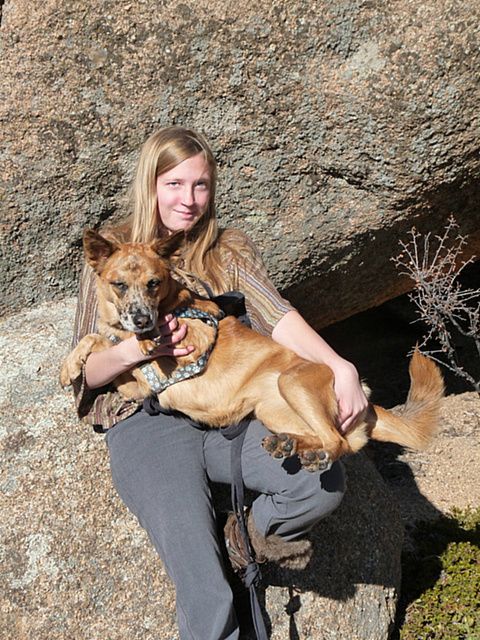 The "ohmygoodness, I smell deer!" faces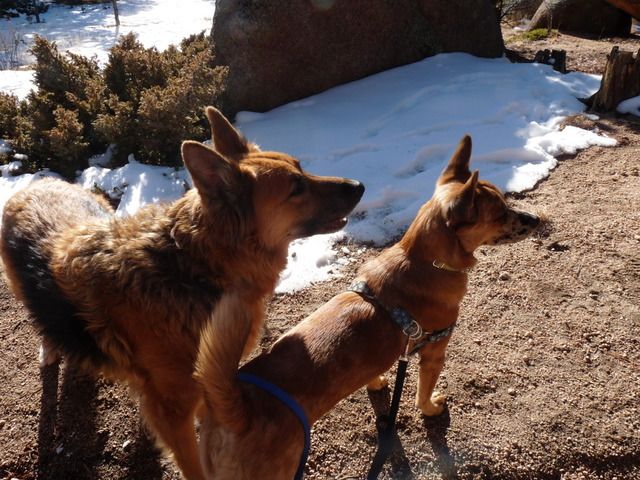 Didn't take many pictures because I have issues working the camera and holding leashes, but still fun.