I decided to setup another tank, done 11th Dec 2011. It is still a bit cloudy from setup as filtration hasnt been added as yet, canister should be on it today (adding media from another filter to give it a kickstart)
Still a work in progress, so will develop some more yet.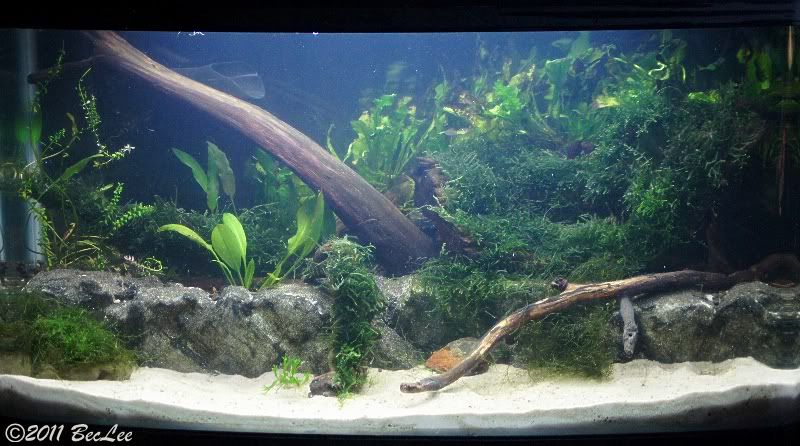 Feel free to give me idea on livestock (not rummy's or neons).