Someone asked me a question on another site, and I am not sure how to answer, as I do not know much about Border Collies as a breed...
"So.....This may be a stupid question, but what's the difference between a Border Collie and an Aussie?
Because to me Bounty looks like a Border collie, and Kayla [link] looks like a Aussie.
I thought Aussies had bigger builds, and ears that sat down, and Border collies had smaller builds and ears that stand up."
Here are the photographs the person was speaking of:
Bounty -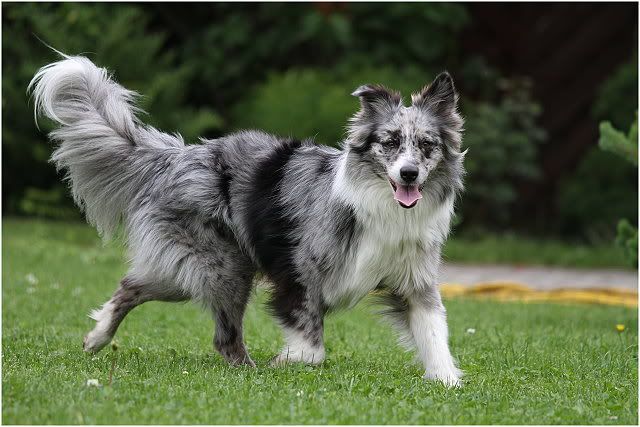 Kayla -