It's finally finished, and I'm pretty pleased with it.
Many of you remember Jasmine & Domino? Well, I'm doing a fantasy portrait of each for Lisa. Here's Jasmine as a Kirin, a Japanese variant on a unicorn.
And Jasmine, for reference: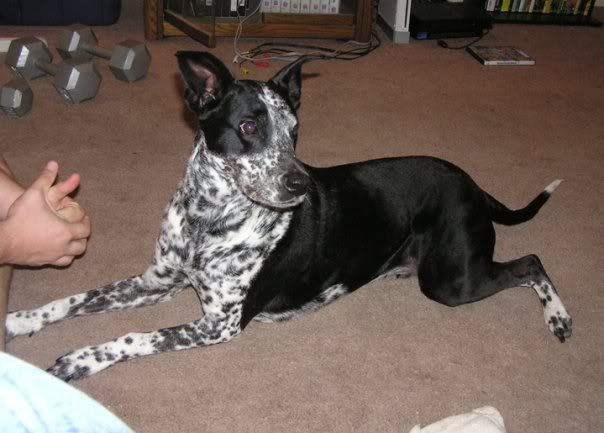 Next we're brainstorming for Domino, who is a pit bull terrier. Hmmmmmmmm...