I worked this up for Auggie's breeder since I am slightly obsessed with this dog, even though he didn't give me any boy puppies this time around and waited to get his MACH the weekend I wasn't there to see it. (I told her Quigs and I are no longer friends, I am unfriending him on Facebook. No he doesn't really have a Facebook.)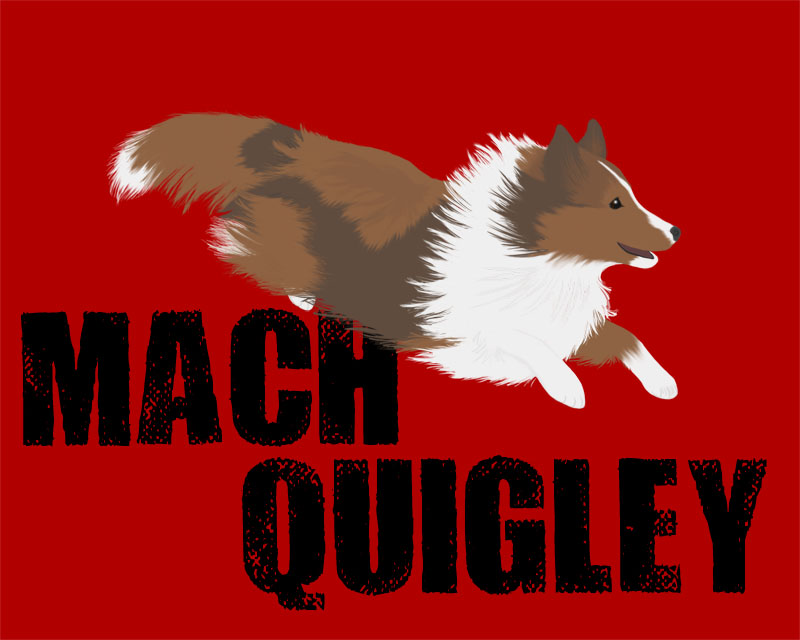 I gave it to her at the trial this weekend and we put it by his MACH bar so everybody who missed it last weekend could sign his bar. The JPEG compression eats it up a bit here but it looked really nice printed out.
Next I gotta print one of gramma but that's sure to make her burst into tears...