But I can't resist, lol.
I FINALLY have the bi-metal inlay tags worked out:
White bronze with bronze:
Interpretation of southwest Native American symbols
For a fireman's Pitbull: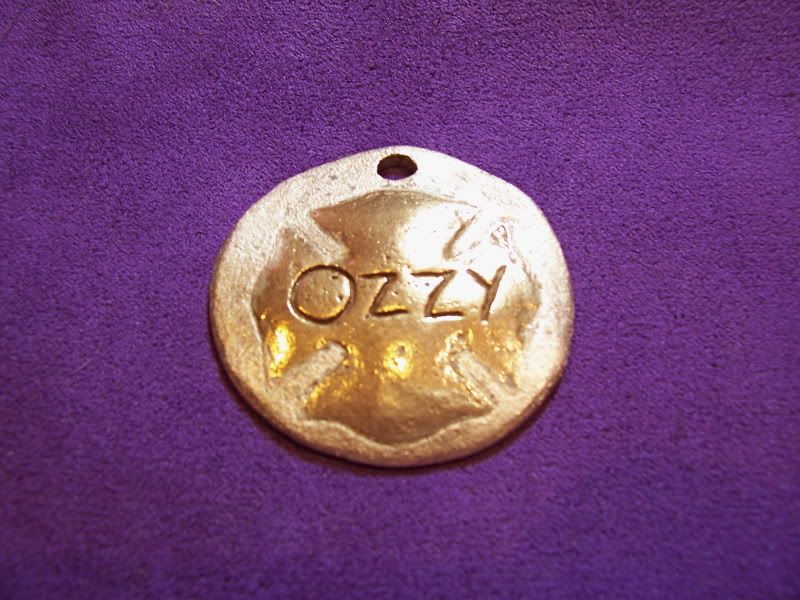 Copper with bronze: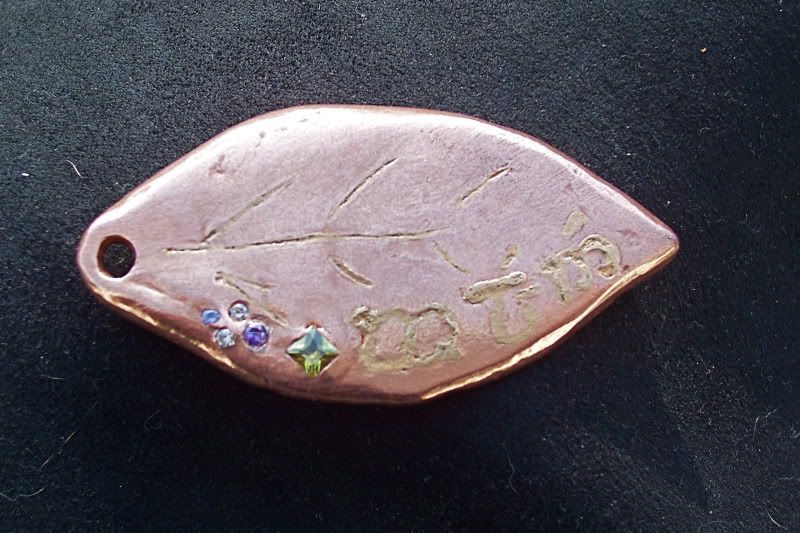 The writing is the Tengwar for "friend."
Not a mix of metals, but to go with a pair of McStolly Mix collars
The hearts are mirror image, so they're sister tags, but not twins.