Hi everyone, I own a Mini Schnauzer and I really really need some advice on rolling the coat..I'm not sure if I'm doing it properly and I don't know what to do with the fur on Sophie's head!
The pics I attached are Sophie at 6 weeks and today at 1 years old. She was solid black until she was shaved 2 times by the groomer (once at 3 months and again at 6-7 months) :/ Her colour turned very light and I've been raking her coat for the past few months to get the undercoat out. Right now this is my 3rd week of attempting to roll her coat..
Here are my questions:
1. Every week I rake her with a stripping knife, removing undercoat and trying to pull out the longest/sharpest hairs and I also pluck them by hand. My questions is: Am I doing this properly so far? Am I on the path to a rolled coat?
2. How do I roll the head? I have been plucking the cheeks and top of the head, but how do I get it nice and short, and how do I do the ears? The hair on her head is very long I don't know what to do with it!
3. How does she look from the pictures? Good or bad? Lol
Picture at 6 weeks: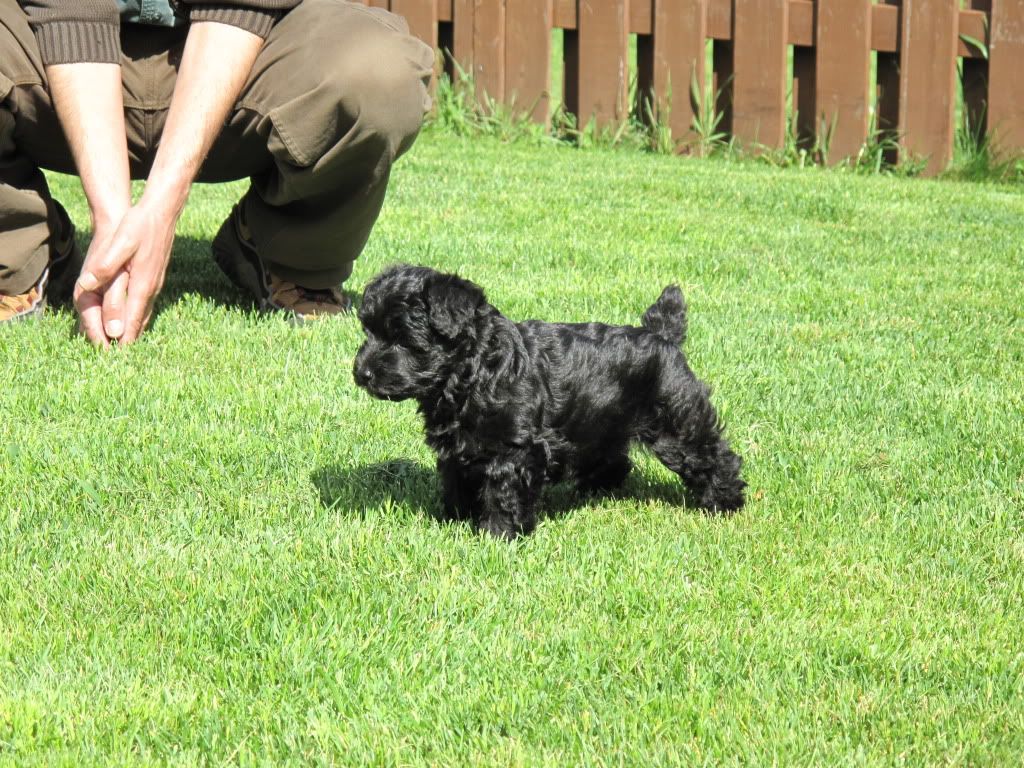 Picture today (1 year)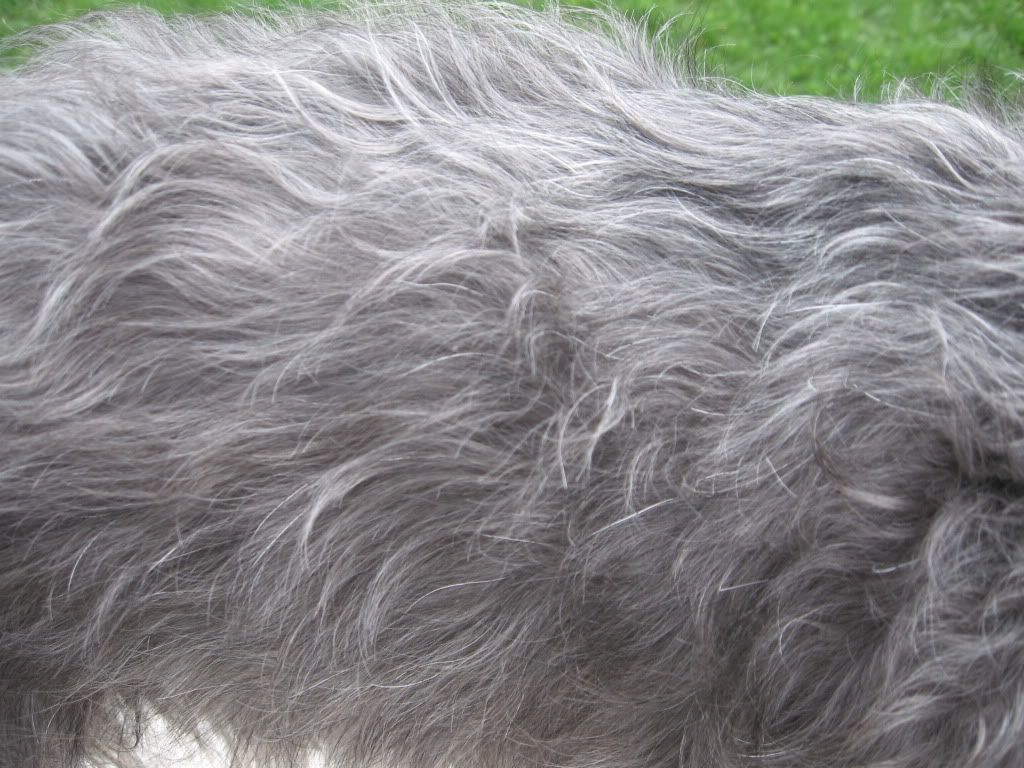 Any advice I would sooooo greatly appreciate it....right now she is looking like a mess but I read that it will get worse before it gets better. I just don't know if I'm doing it properly and I want her to be black again..thanks in advance!