I got a really cheap "starter" Agility kit from ABC Catalog. It had a jump, tunnel, weave poles, "pause box" and a stopwatch. LOL I mostly use the tunnel and jump, they have held up pretty well, but I haven't even had them a year yet! LOL I got the kit for like $20-$25, but I think they went up a bit.
This is what her's looks like... When I get another one, I'm sure I'll get something a little bit of better quality, but for right now I do enjoy it (& so does Harleigh!)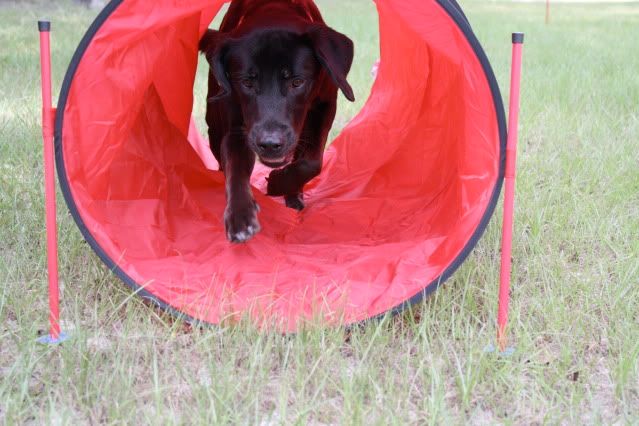 For reference... this is her jump that we use. Definitely not the best quality, but it gets the job done. haha.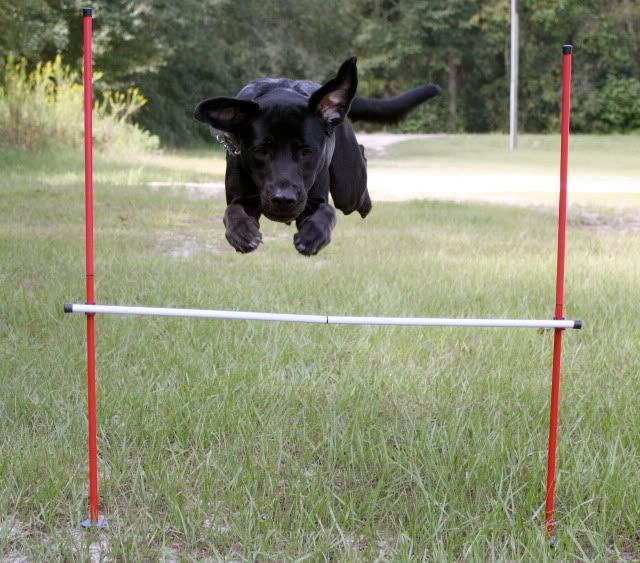 I'm glad you found one!
Have ya'll started your Agility class yet? We just had our last Intro class last night and our next one will start in 2 weeks! So excited!!!!!!!!