Here is our little cuddle bug taking a nap with Doug. He is learning so fast. He litterally runs too us so fast when we call his name that he usually skids into us. He knows treat time and breakfast time. He is learning to stay off the tables and counters. He goes nuts for his toys and if he can't find Sheena he will call to her till he does.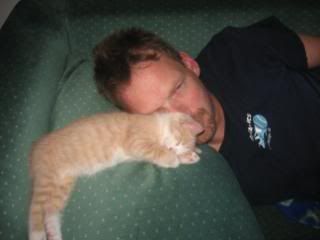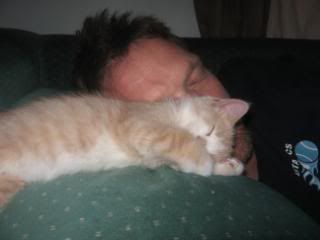 __________________
My survival story. UPDATED
""Be more concerned with your CHARACTER then your REPUTATION; because your CHARACTER is what you really are, while your REPUTATION is merely what people CHOOSE to think you are."