Nickname/Preferred name: Pam
Occupation: None right now. I have a law degree and one semester left for an MSW (masters in social work), so we will see what I end up doing.
Age: 27
about your dog(s): Annabelle, almost 3 year old black and white Shih Tzu and Ash (though he gets called Pug more than anything and his real name is Bruce Campbell), a 2 year old fawn Pug. Looking to add another when an adoption works out.
Interests: Been really sick lately and not doing as much as I used to like, but I love photography, drawing/painting (would love to get into classes for all this stuff), music (I play bass), tattoos, dinosaurs
, animals, my family
Favorite music: I have a hard time picking favorites in anything. I like classic rock, punk, lots of things. Some favorite bands are Tool, The Misfits, A Perfect Circle, Led Zeppelin, Pink Floyd, singing 80s songs with my best friend
Favorite book: Don't have just one. I like Crime and Punishment, Of Love and Other Demons by Marquez, simple reading for in the bath like Stephen King or John Saul or Dean Koontz, Harry Potter
Favorite quote: "liar, lawyer, mirror show me, what's the difference?". It's a song lyric, but it makes me remember why I got involved in law in the first place and it's to do good--not make money or suck people dry
PICTURE OF YOU
Most recent of my son and me on Mother's day
A couple months ago when I got my hair cut last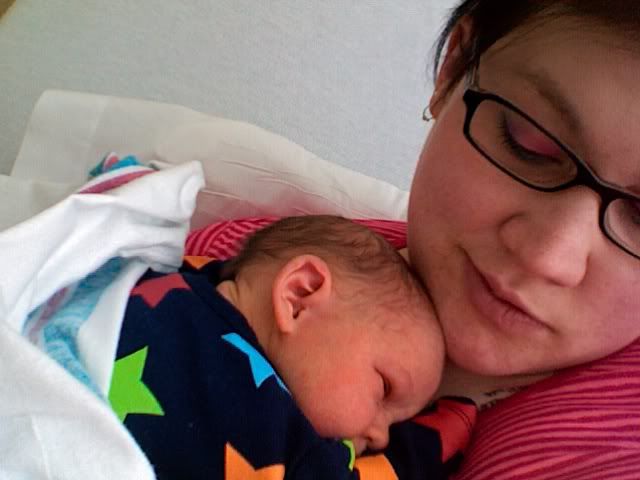 Damien and I at the hospital when he was born