Hazel had to go back to the vet today to get her drain removed. Boy that cat is not afraid to let people know she is unhappy with them. LOL She still has to wear the cone but not all the time, just when she won't stop licking her insision.
What it looked like yesterday.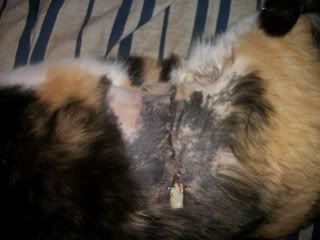 Trying to clean wearing the cone.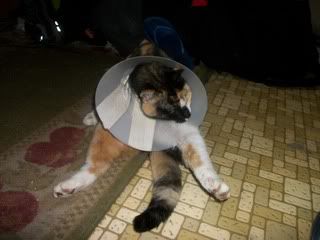 Just plain funny.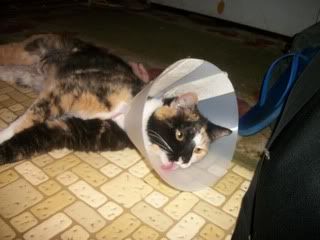 And finally what it looks like now.