Sierra's reactivity - a question
---
Sierra has come a long way. Her comfort zone is much smaller, and we can walk past a dog on the other side of the street without incident. She looks to me for assurance when she sees another dog, all that good stuff. Off leash she has no problems with other dogs anymore, which is a HUGE improvement.

However, what should I be doing if the other dog barks at her first? (Like from behind a fence, or if the other dog is being walked as well and starts barking at her?)

She of course wants to bark back, and not nearly with the ferocity that her reactions used to be. I've been stopping her, but I'm thinking that's not really fair... should I let her bark in these instances, or is that only inviting escalation?
__________________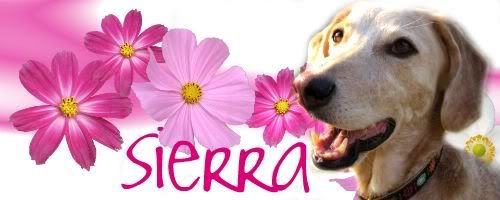 Julia: Mom to Sierra (adorable mutt - Basset x Cattledog is our best guess these days) Buddy (noisy but awesome DSH tabby cat) and Carter (adorable human baby) RIP Nya 1994(?) - 2010