Lol sorry if im driving everyone crazy with my mouse pics. I promise this is my last mouse thread for awhile.
But I put Akasha in her own burrowing bin today. Because while in quarantine from the other mice because she is new, she is being kept in a smaller Kritter Keeper. So I figured this would give her a chance to streatch her legs. And streatch her legs she did!
Oh and excuse her dustyness!
Kasha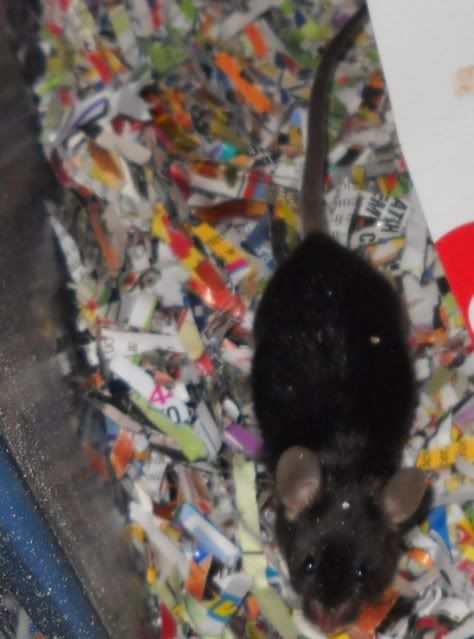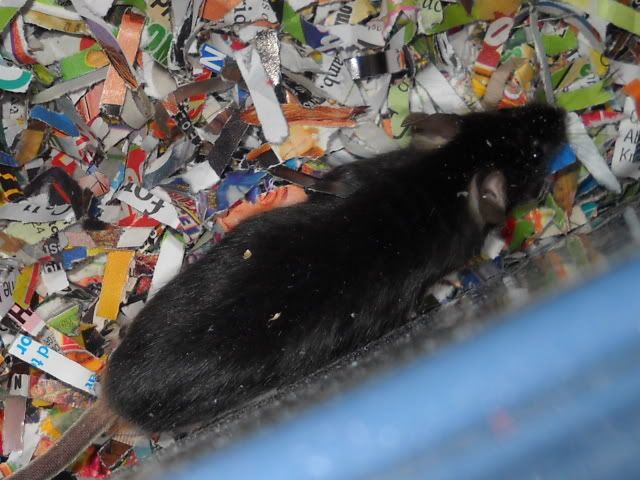 "I is tea cup Min Pin"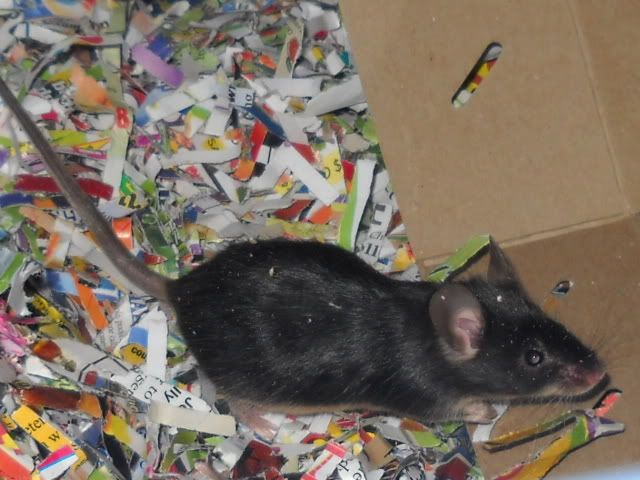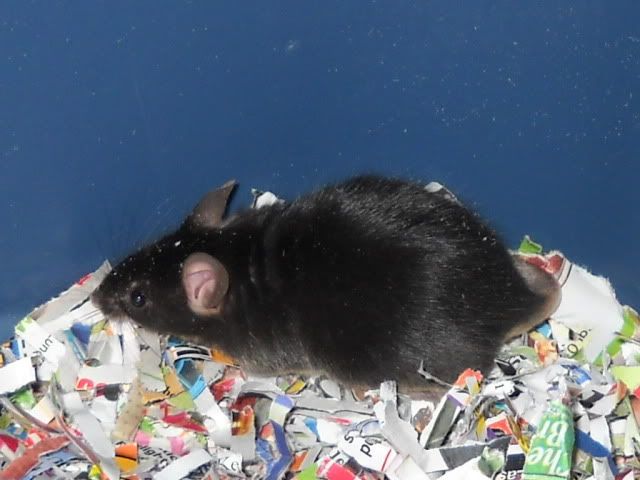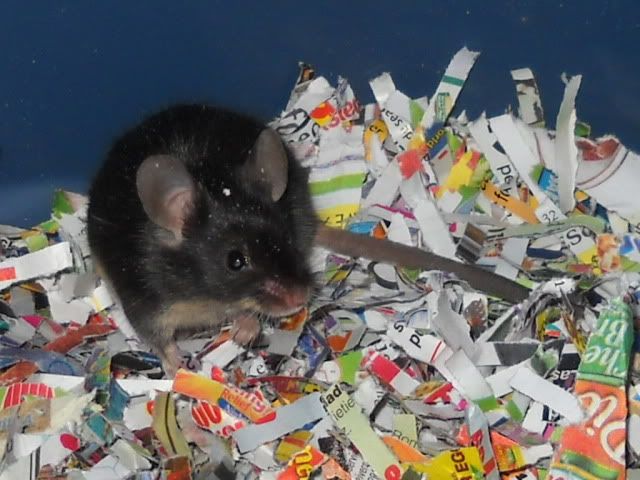 Notice the white tip on her tail? SO CUTE!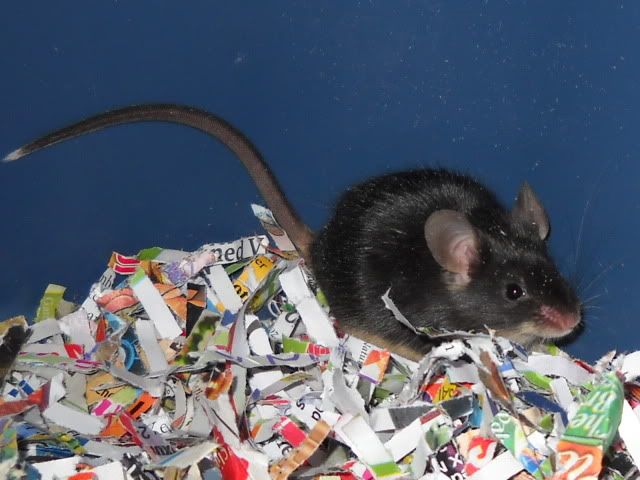 __________________
Sporting Dogs Make Me Smile
Mom to-
Maggie May
(5 year old, American Cocker Spaniel)
Sawyer
(2 year old, Labrador Retriever)
Morisson
(2 year old, Lab/Beagle)
And aunt to-
Grace
aka my brothers/roommates dog.(1 year old, Lab/Shiba Inu)