Breed:Terrier, American Staffordshire/Mix
Age: 4 years old
Sex/neuter/spay: male/neutered
Comments: Boomer came in nearly TWO years ago after being found wandering the roads. Hes a great dog that needs a loving family to call his own. Ive worked with boomer on walking and socialization at the shelter since september of '09, hes coming a long quite well and will now start basics training today. Boomer gets along well with most dogs, may have some issues with cats, I'm not sure. Its hard to meet every training need in a shelter environment but we try the best we can. I will work with anyone to get this boy a great home!
Location: Huron Humane Society
Blue Ribbons Training
Alpena, MI
(530)615-9377(direct to me) or the shelter (989) 356-4794
Contact: Julia Fish or the shelter director Natalie Francis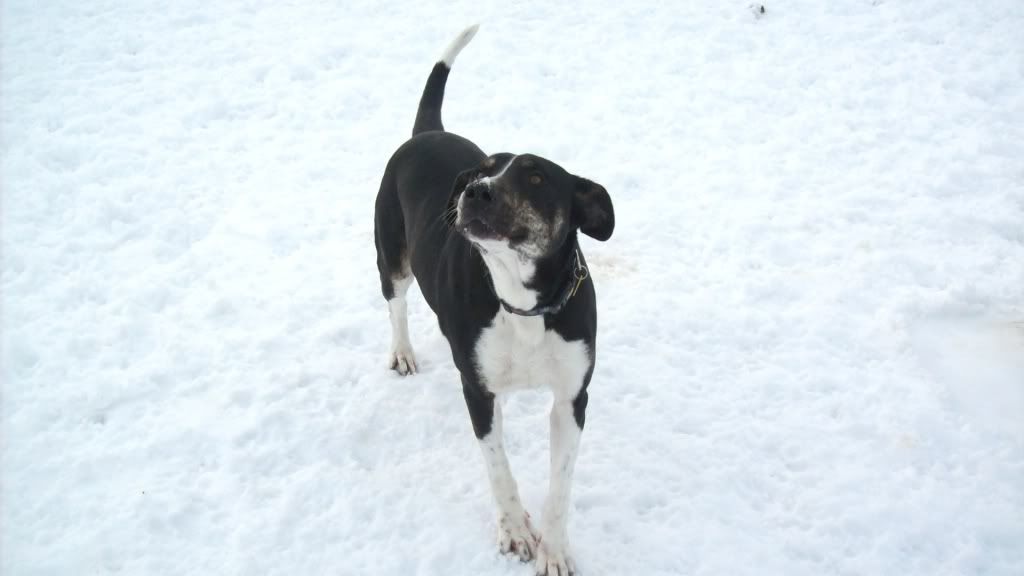 Age: 4 Years
Sex/neuter/spay: Female/Spayed
Comments: Baby came in back in january of '09 as a stray. She had puppies that were quickly found homes but poor miss Baby never did find one! Shes a great dog, very active and young, needs a dedicated home that will love her. According to the shelter she does not get along well with cats. She has been worked on with leash training and will start her basics today. She loves to be loved on and would love a home that had another dog for her to play with! She has been at the shelter for WAY to long. I will work with anyone to get this girl the home she deserves.
Location: Huron Humane Society
Blue Ribbons Training
Alpena, MI
(530)615-9377(direct to me) or the shelter (989) 356-4794
Contact: Julia Fish or the shelter director Natalie Francis