Quote:
Originally Posted by
SpikedMarkus
Me with Pepe (Bichon Frise), she was born in October 87' then I was born 2 months later so we really grew up together. I was sick a lot as a child and Pepe would always be lying in bed or on the sofa next to me. She had such a loveable and cheeky personality, always mischievous. She had to be put to sleep aged 14 after developing heart and kidney failure and pleural effusion. We had her cremated and her box/urn is in our living room, we'll never forget her.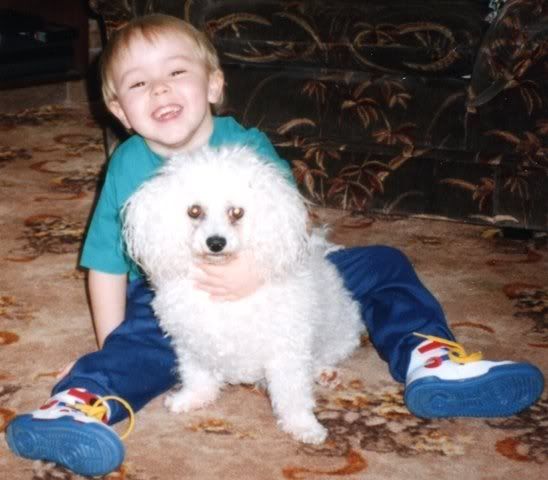 How neat my bichon's name is Pepe!