I am expecting a male pet Ibizan puppy out of this litter. I have been on the waiting list for over a year so this is a much anticipated litter from not only me, but of course the breeder as well. We plan on doing agility, obedience, and hopefully lure coursing if I can find someone who does it around here!
The proud daddy is MBIF Nat'l/Int'l JA JHA UKC AKC DC Paradise Talk Of The Town MC RN CGC FCH aka "Java".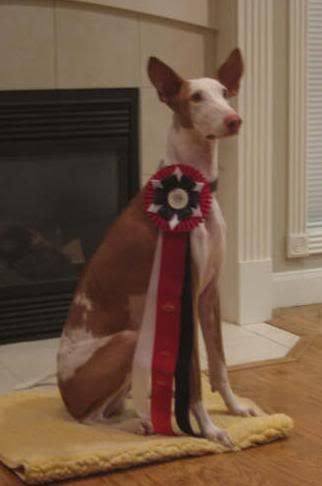 Proud mommy, MBIF UKC/AKC DC Alisian Fields Kenzie of Kamar MC FCH aka "Kenzie".
Ultrasound pic, taken on Monday the 7th I believe. 8 puppies for sure, possibly 10?!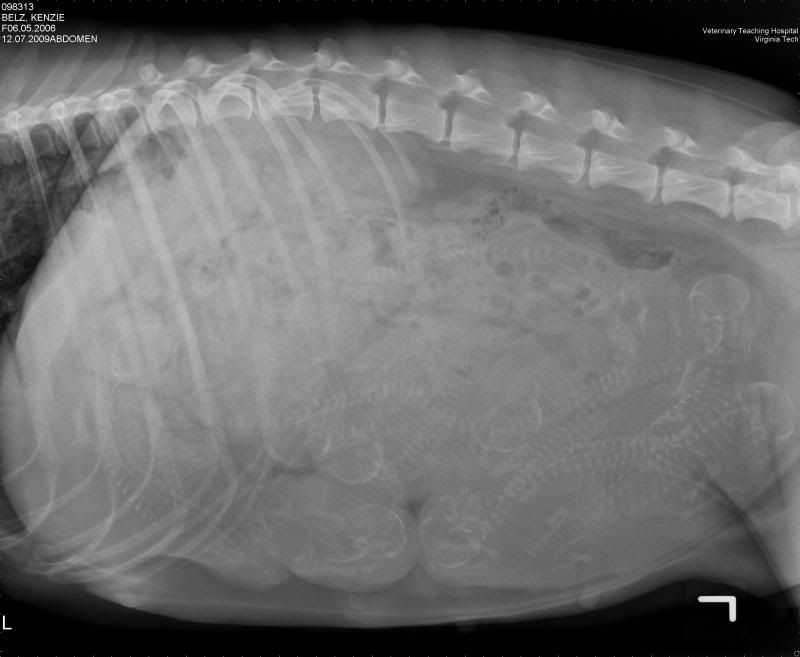 Due date: Sunday, December 13th. However, I just emailed the breeder to see how Kenzie's doing and her temp dropped 0.4 degrees last night so hopefully it will drop more and we can expect puppies tomorrow the 12th! Tomorrow was my daughter's due date 6 yrs ago so that would be pretty cool (of course I'm weird and make connections like that, LOL!).
Sadly I work 7am-11pm on the weekends so I will try to update through my phone tomorrow and give a full update if something happens around midnight CT tomorrow!!
Healthy babies, healthy Kenzie, and labor vibes!!!!