A year ago today, we brought home a dusty little puppy that was afraid to be away from her litter mates. Got her to the apartment and gave her a bath then headed out to PetSmart for supplies.
The cart wasn't good enough for her and she was afraid so I carried baby Izzy around for an hour then we finally headed back to set her up and she passed out in her new bed.
Then it was time to spend winter break with my family where Izzy learned the joys of holiday cheer and got dressed up like the little present she was: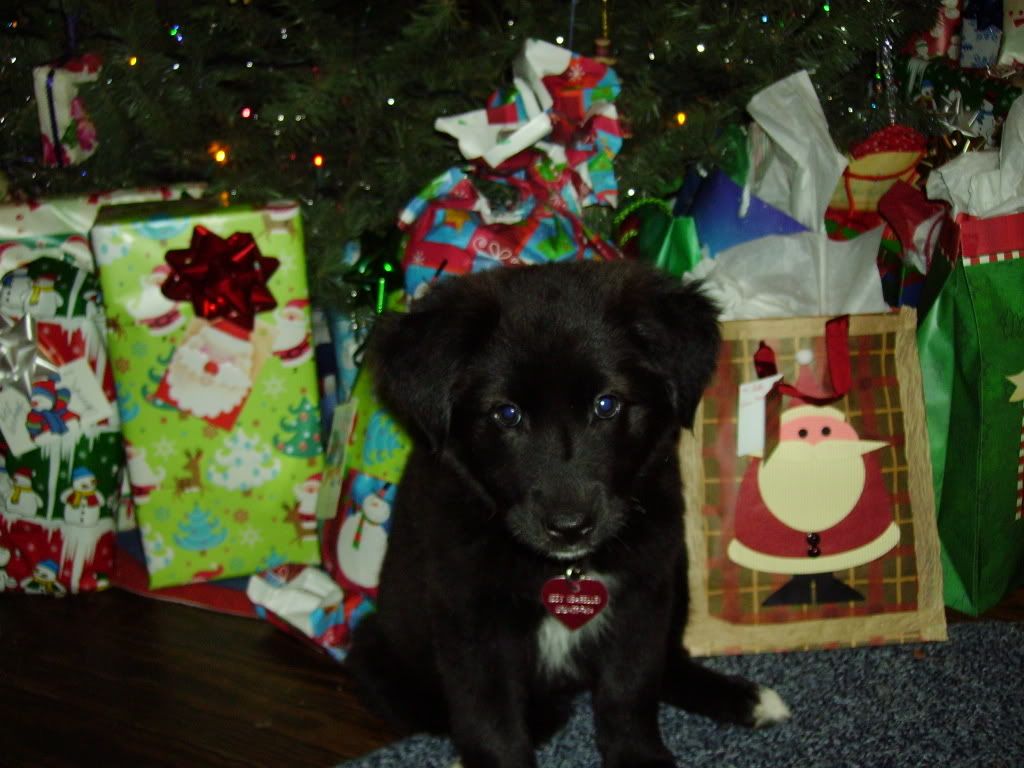 After the Holidays, it was time to move in to Justin and I's first apartment, and at first, we didn't even have a mattress for our bed. Izzy didn't seem to mind though!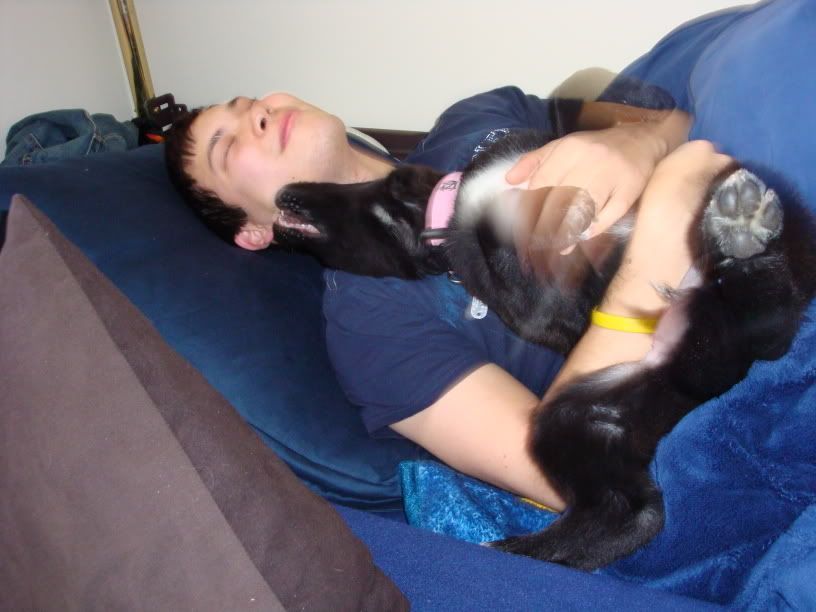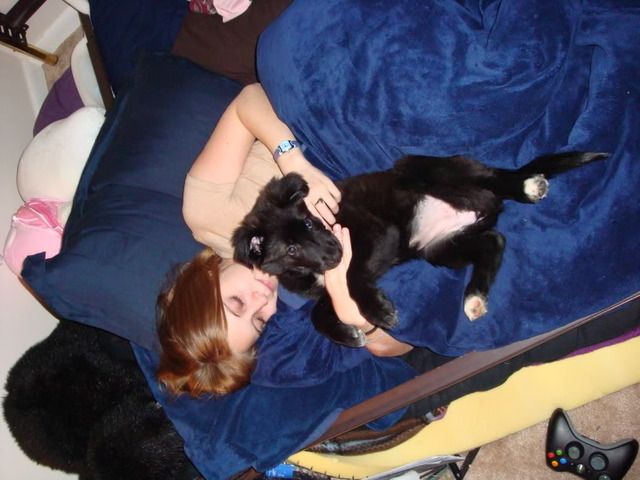 **More**