She was such a cute little pup that I could carry around in my arms at PetSmart for an hour...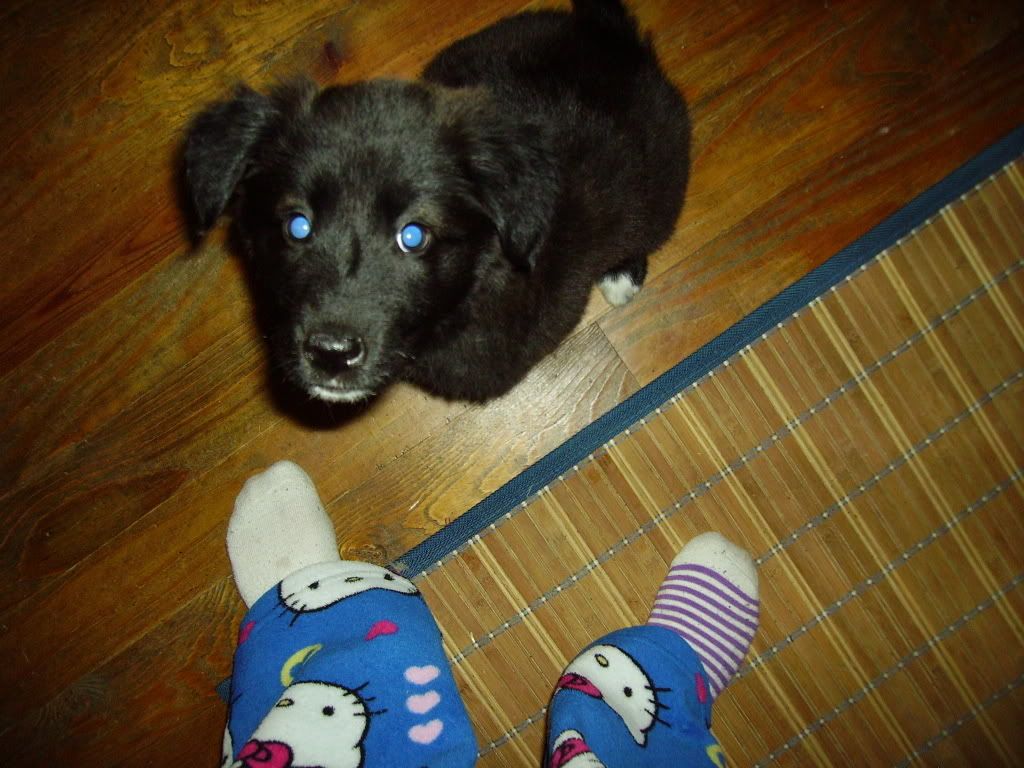 (Btw, I have tiny feet, she's not that big lol)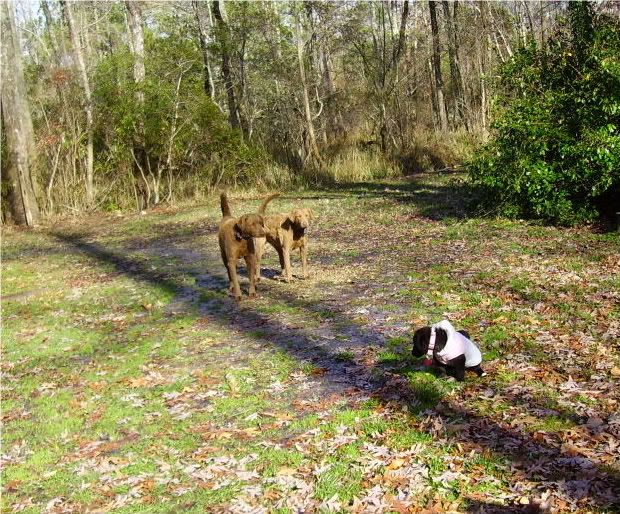 Peeing at the big dogs, she was snarky even then.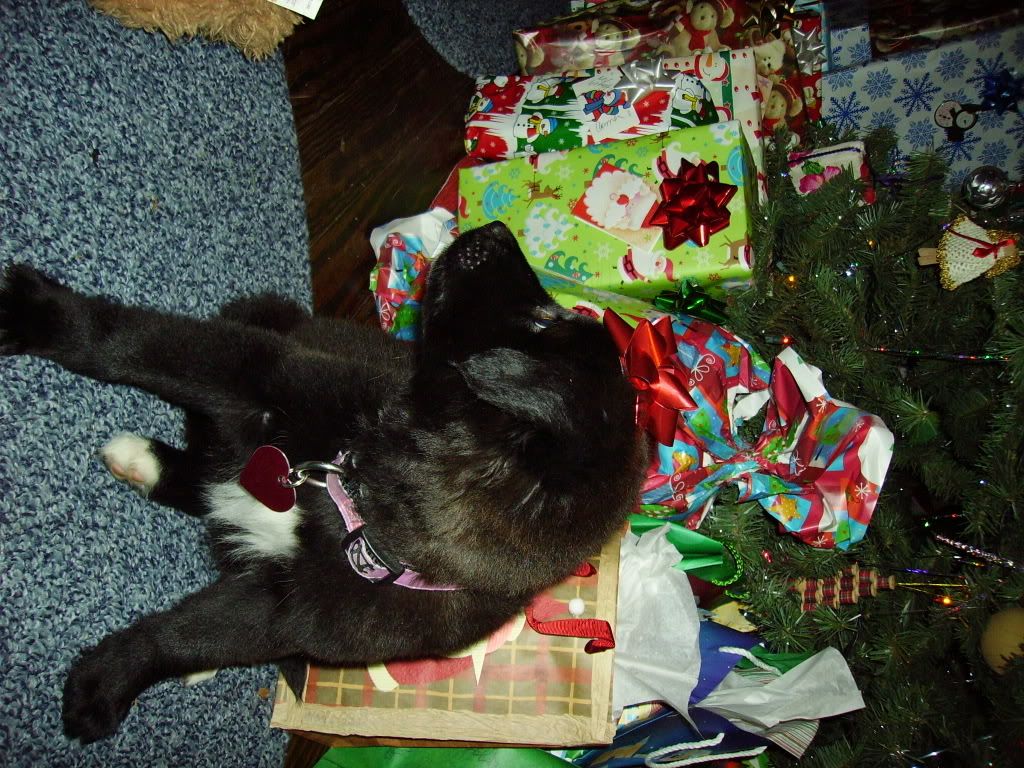 For a sense of size, see how big the bow and her normal sized heart tag are.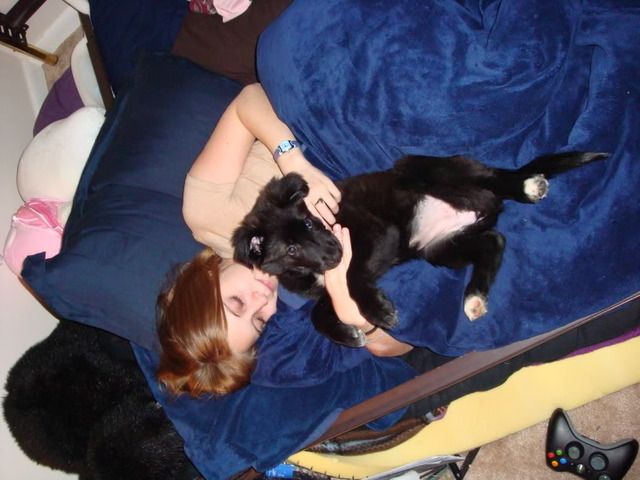 In our first Apartment!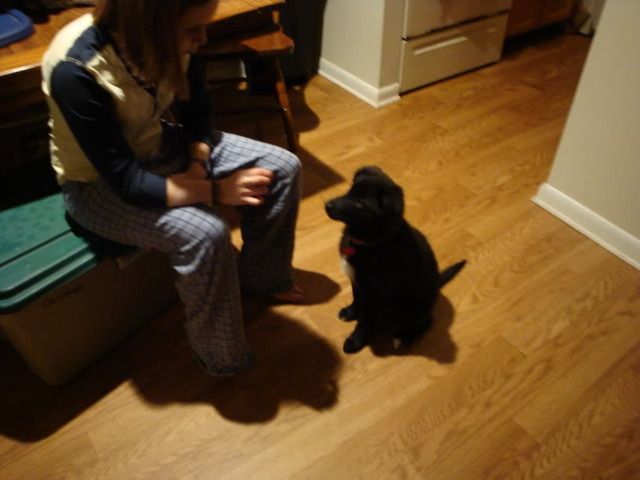 She actually knew sit before she was this big lol but it's the first picture I have of her that shows a good scale. This was almost a month after we got her.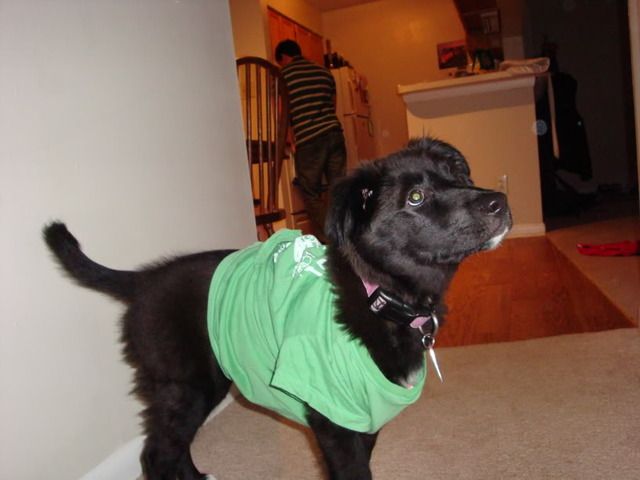 The day after she got spayed it actually snowed in NC and she'd grown out of her puppy jacket so she got to wear one of my shirts to cover her nekkid belly.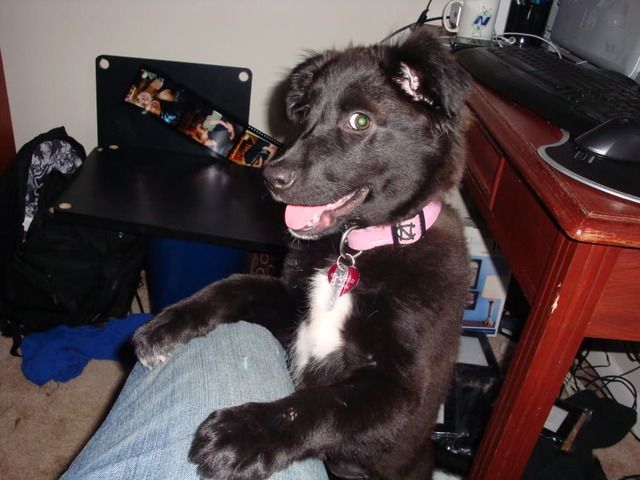 Devious Izzy smile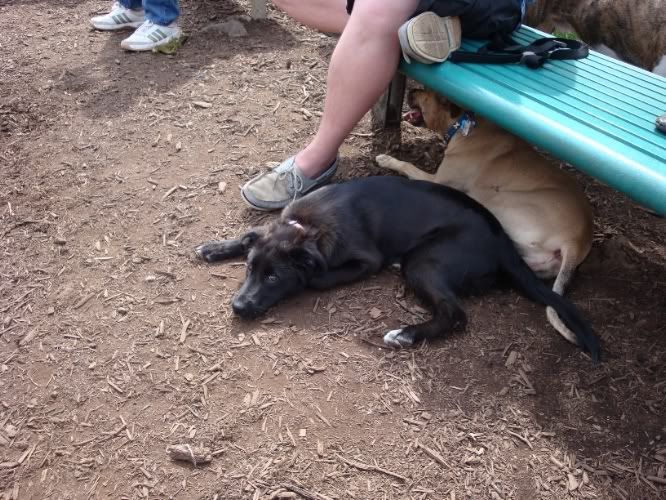 Dog days of Summer
Meeting bay water for the first time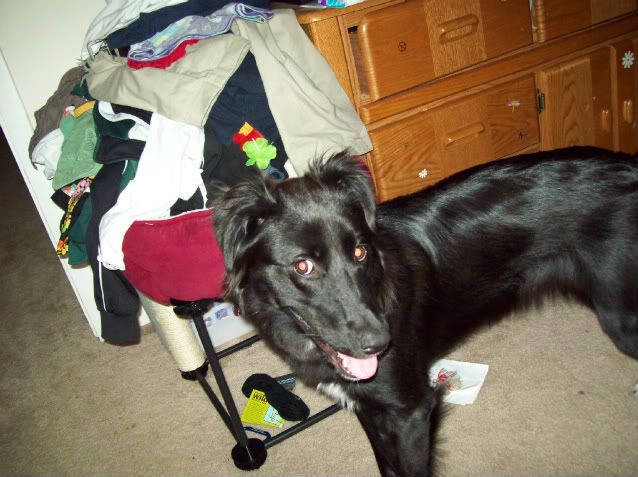 Devious smile all grown up