My best friend, Milo's "auntie Emily" came over, and he spent most of the night lying on her like this: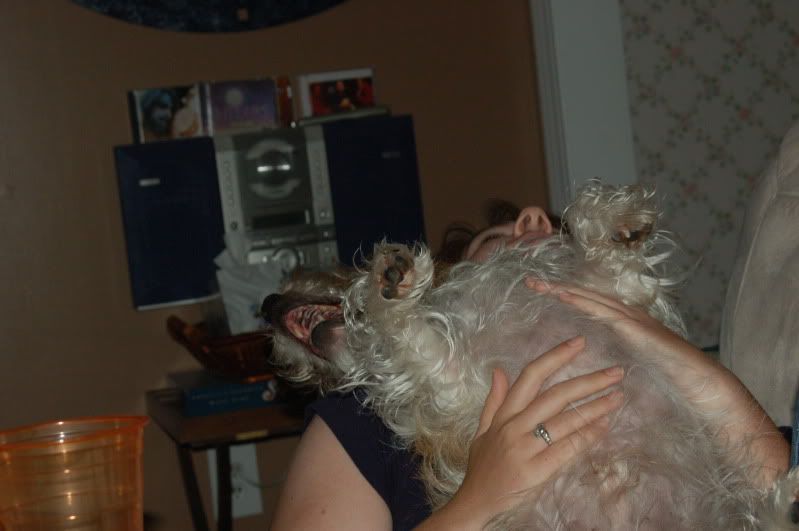 And the rest of the night playing with his jolly ball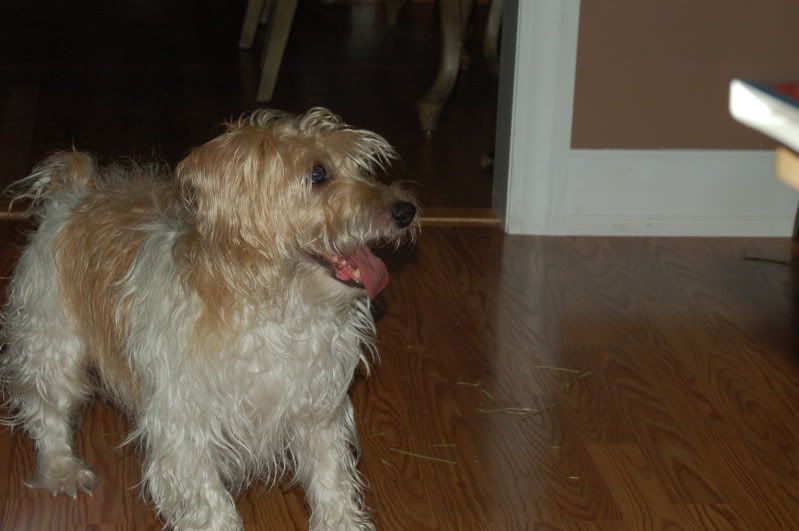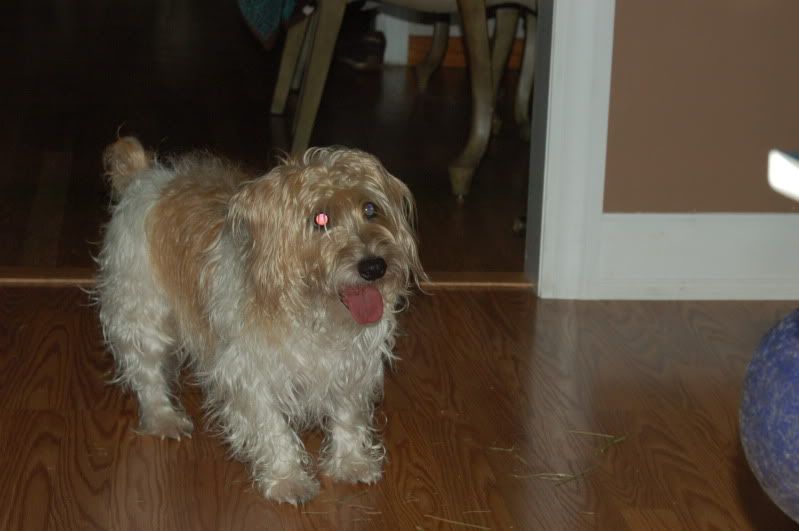 Even with his best pal visiting, he made time to cuddle momma;
Amelia's new favorite pasttime is climbing on Zach while he plays video games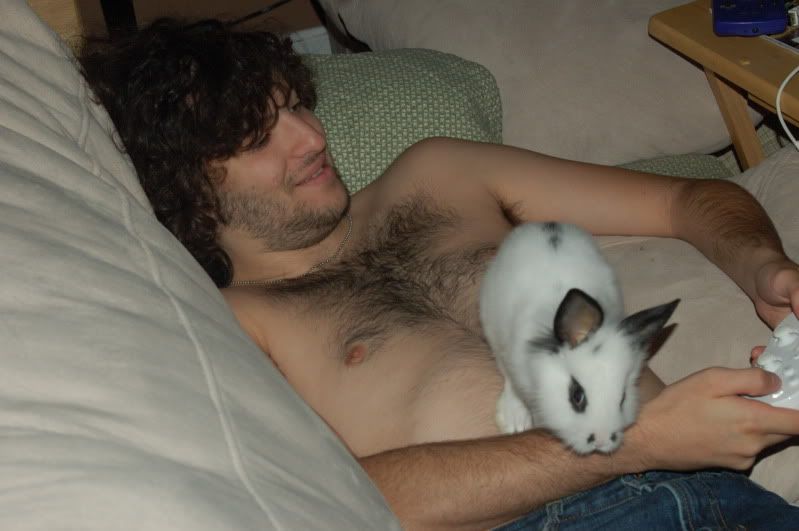 He's so kill me for posting those, but i think they're too cute to not share.
And here's her cage, I know Sam wanted to see pics... it's pretty sweet because it's got wheels so we can move her into the living room when the dogs are outside or sleeping. The box comes off and you can close it off to clean, plus the food dish, hay dish, and water bottle and pretty nifty.