Snuggle buddies!
"No flashies! I sleepy!"
My mom thinks its so weird that he sleeps on top of the couch. I think he picked it up from the cats.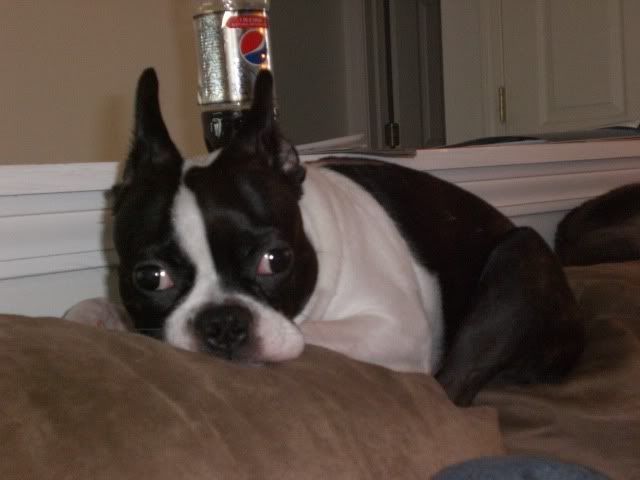 Awww....male bonding!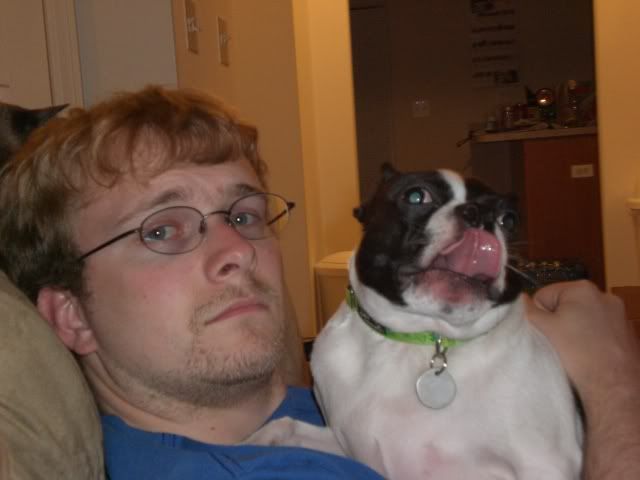 Scuse us! You're interrupting our manly bonding!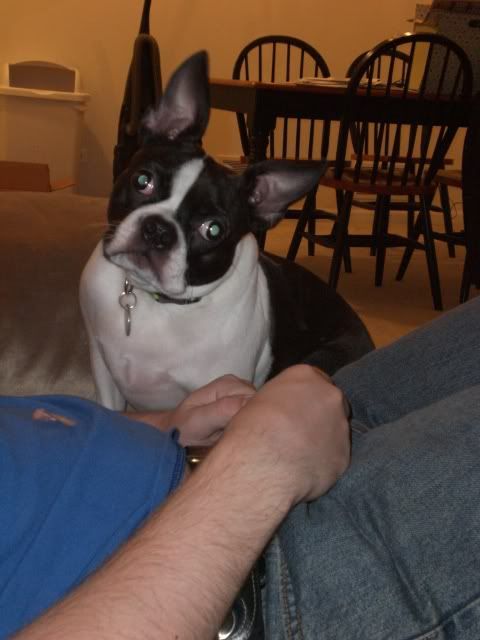 My favorite Joey pose, the head tilt! If only I could get a pic of it without his glowing eyes!
Thanks for looking!
__________________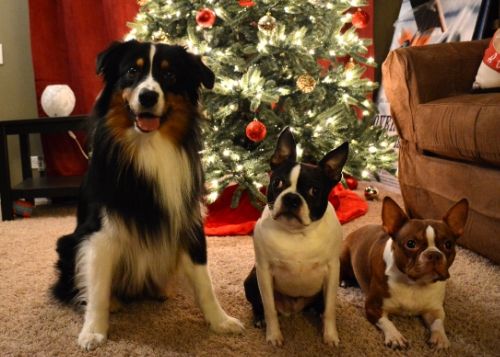 Joey - b/w Boston Terrier
Lucy - r/w Boston Terrier
Walter - black tri Aussie