Not sure how many of you saw my thread about the new pet store that opened. This lady runs it from 11-8. Shes the only one that works there. She has homemade martingale collars that are just awesome =] for 23$! I pay more for boring collars from petsmart. Hehe. Heres a preview. Yami's getting his next week, i have an eye on a purple one for him. Hes gotta wait till next week cause mommy's poor. =D I got Zelda's first cause I would have cried if I went back and it was gone. I told the store owner that and she laughed and said I was funny, haha.
P.s. Im taking a liking to this Evangers dog food, anyone feed it?
Its so pretty!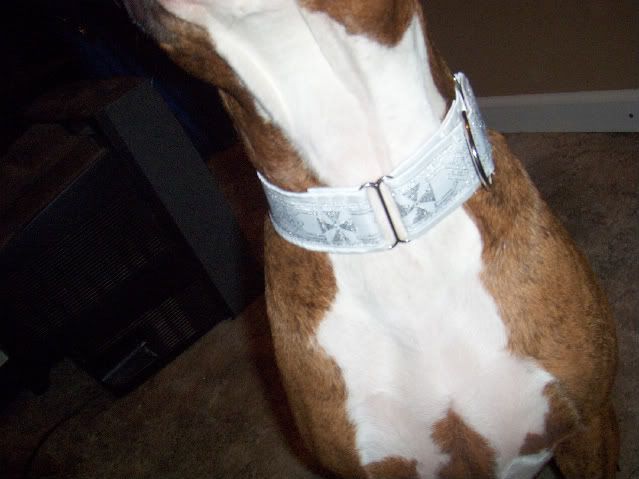 Her lounging on the floor like the big doof she is.