I haven't posted updated photos of my cornsnake buddy in a while, so I'm here to remedy that! He's ~6mos old, just shed about three days ago, and today he weighed in at 31g. Overall, I think he's looking good!
Please bear with me... there are quite a few photos and will probably take a few posts.
Without any further delay, here's Reggie!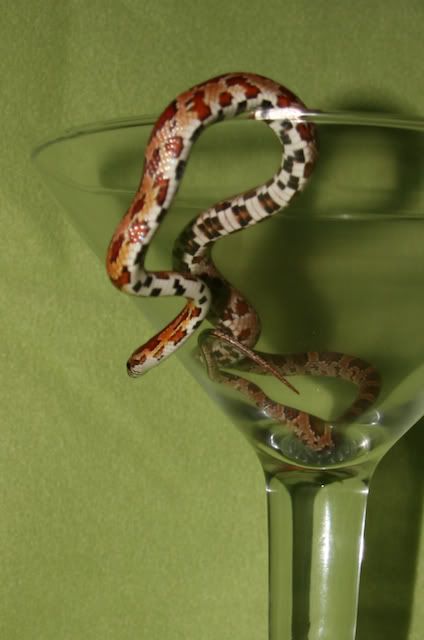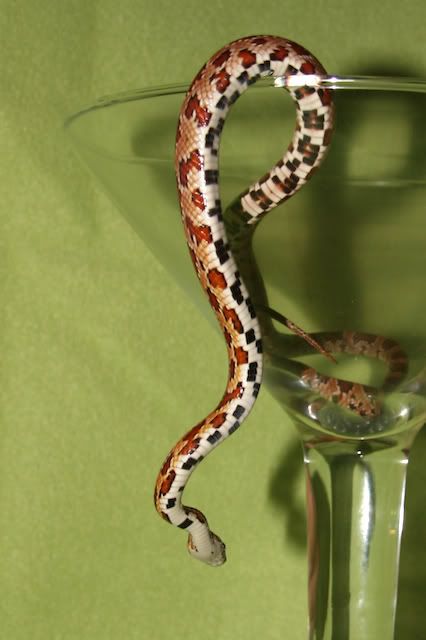 Playing with color editing...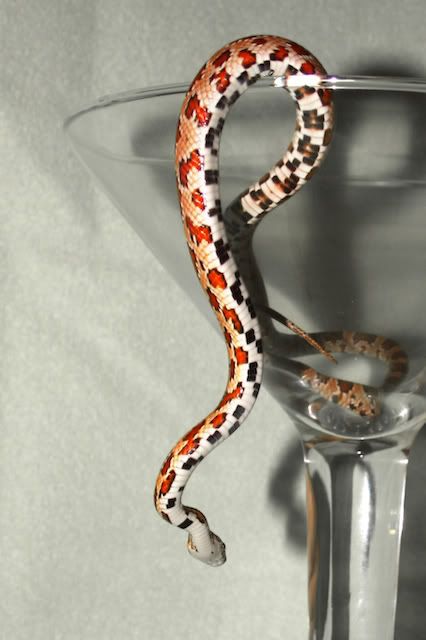 This is my husband's arm, not mine.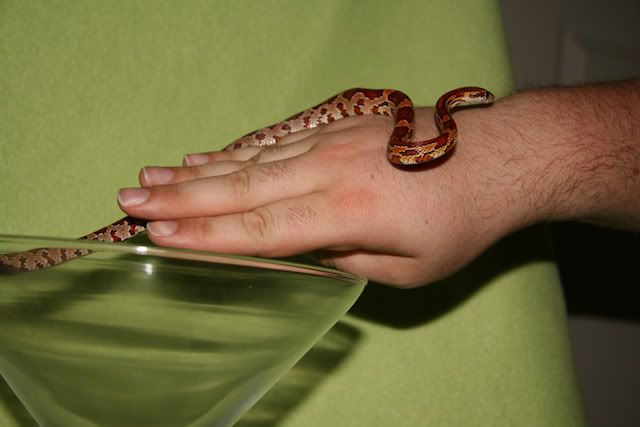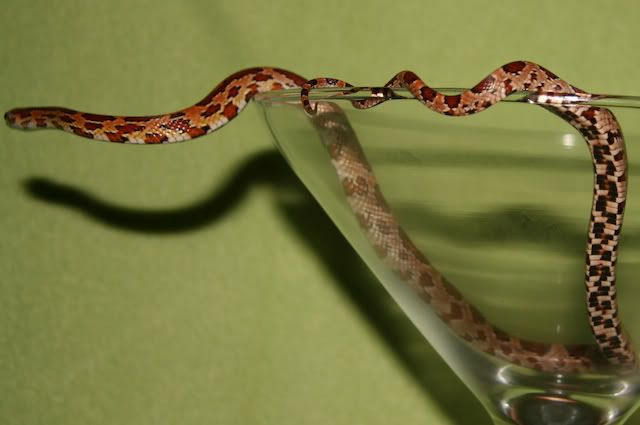 More playing with color-editing...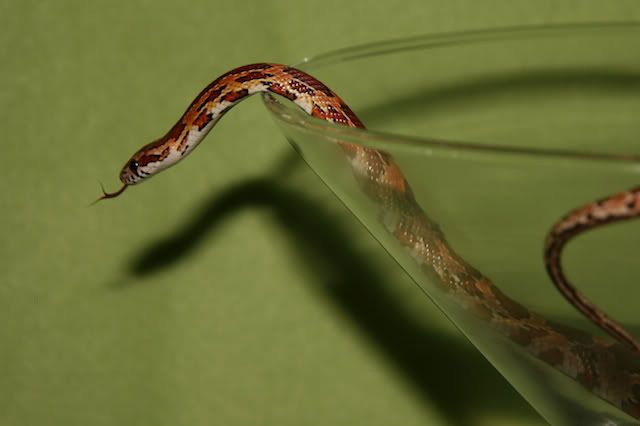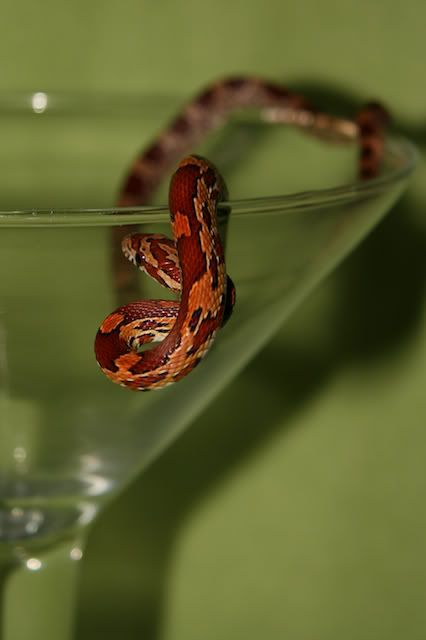 I really like this one for some reason.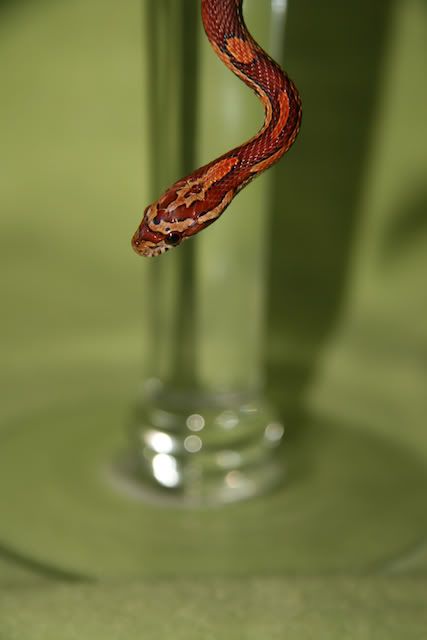 *MORE*