lol, I won it at the fair. Any name ideas for it? Green shell, and I think its a girl, but I'm not sure, lets keep the name a neutral one, but a cool one.
We have yet to get its little habitat, and food. Whisper wanted to eat it, and the cats wanted to play with it. lol Silly animals. I've been calling it Fred/Herby/Anubis. I'll get some pictures of it, it's in pretty good shape. Hermit Crabs are easy upkeep if you ask me. This little guy/girl is a small Hermit. Thanks in advanced!
__________________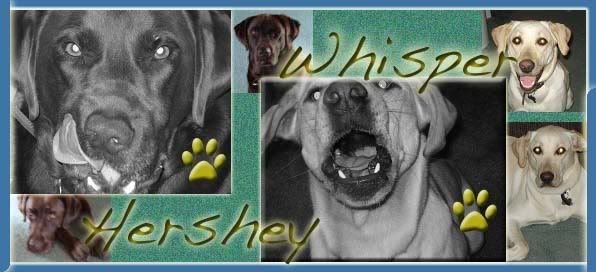 Thank you Christine!
A Dog is like an eternal Peter Pan,
a child who never
grows old and who therefore is always available to love and be loved
~Aaron Katcher~
"There aren't any bad dogs, there are only bad owners..."
Off of the Movie Underdog