I just got a Canon EOS digital rebel XT the other day and this is Truffles first photo shoot with the thing.
He moves around so much, its hard to get a good shot/angle. Still learning how to use all the features on the camera. Some shots have camera shake, which is annoying.
I love how these pics came out though.
What a GOOF.
Playing with Madison. He is quite tolerant of her.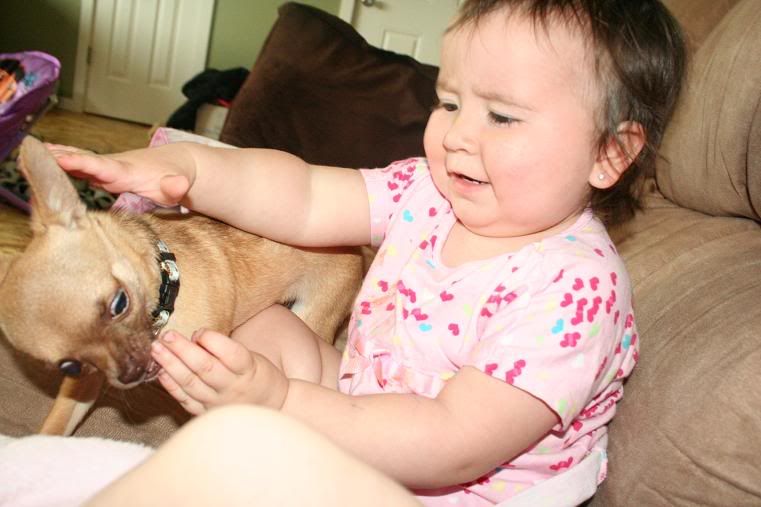 Looking at Lily. He loves to cuddle up to her. This dog is obsessed with my newborn. And he IS as sweet as he looks.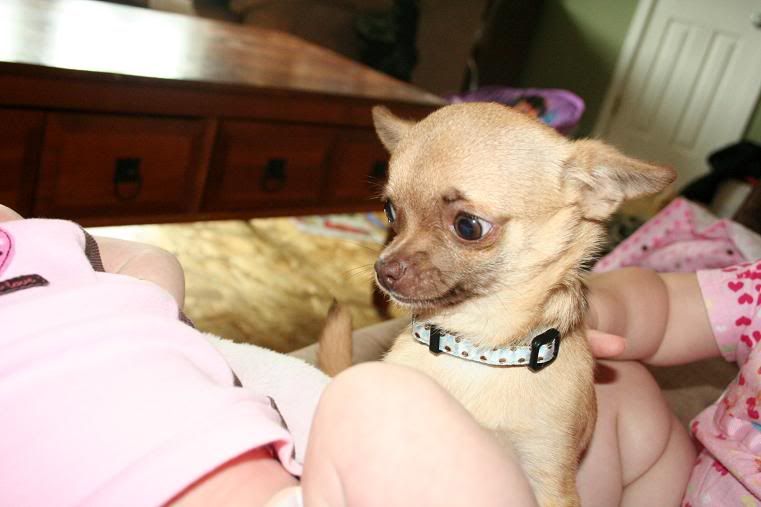 Sniffing her. Excuse the stained couch. Spills from madison.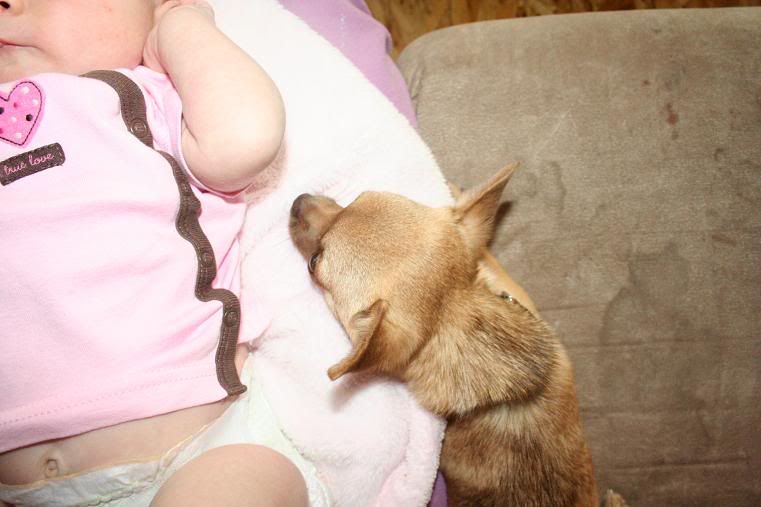 MORE...