So now, being back home and on my own computer, I figured I'd post some pictures of Rascal!
He looks all skinny when wet
Mumz, I love my bathtime!
Mumz, we iz tired... we nap now!
OK I'll come say hi..... on second thought, I just can't make it
Guys, if we work together, we can get to CHINA!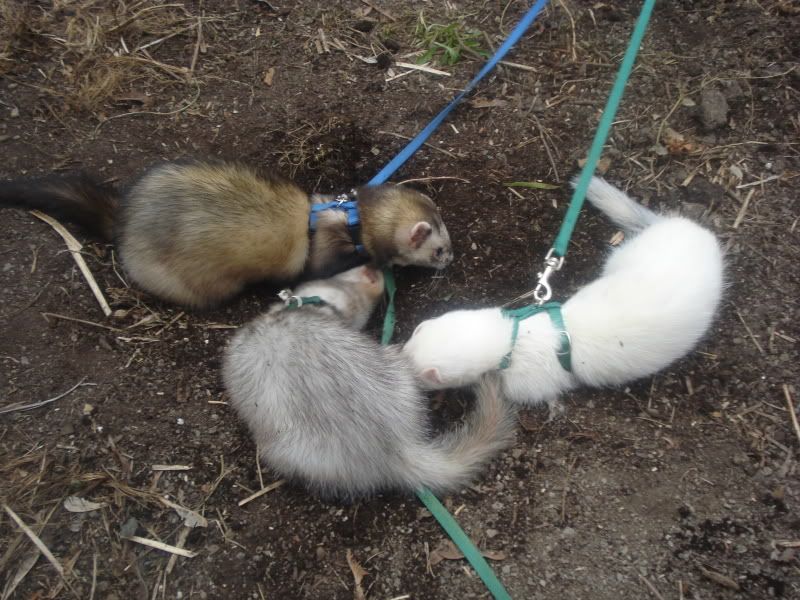 Lap o' ferrets
Hai!
What do you mean, we're locked out?!?!?