Jasper is now 16 weeks old (yesterday) and is growing like a weed,
hes gone from this adorable but scrawny pudgy belly little mite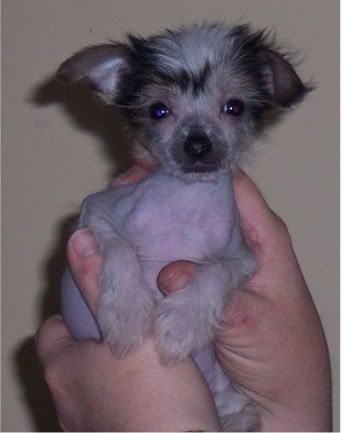 to THIS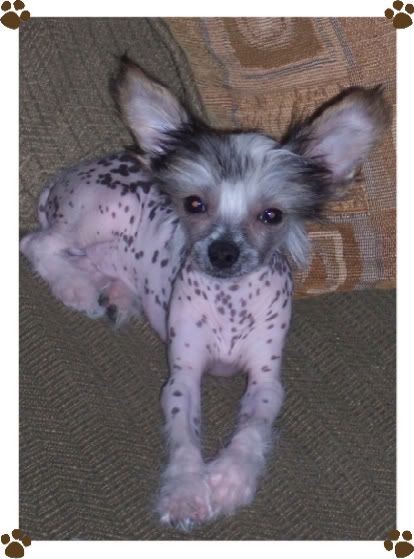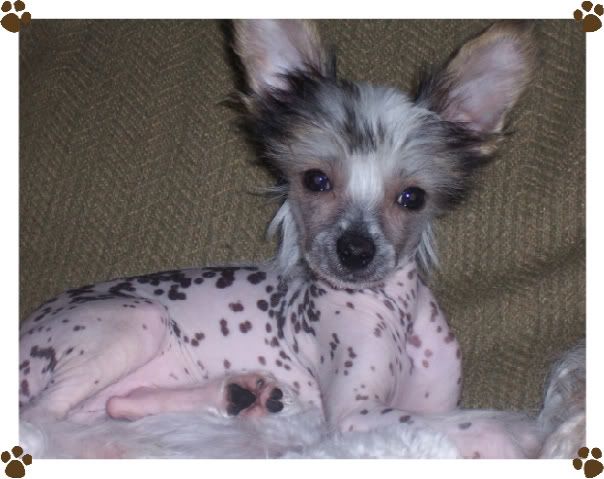 (yes thats ruby hes laying on lol)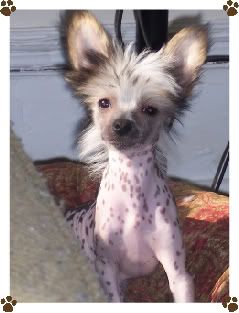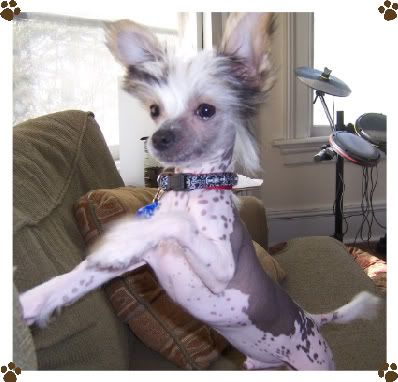 as a side note...do you know how hard it is to find a none girly collar for a dog with a 6" neck...*grumbles*
and heres what ruby thinks of the entire situation
(i r hidin)
actually they get along quite well, and she has her own chair that hes not yet mastered clmbing up onto...(typical crestie, instead of jumping he just tries to climb it! lol)
so she can get away from him as needed.
they play great together though
ruby is such a strange pup...
THIS was her idea of a comfortable position to sleep in
yes shes actually stood up on the back legs, with her front legs tucked under her, and head on the arm of the chair...With the blanket drapped over her on a day which was actually close to 9o degrees...
Strange puppy!
Oh! Hai!
(that is all!)