I met happyhound at the dog park! She's so nice and apparently very tolerant because Raja chose today to act like a complete idiot. She spent most of her time harassing poor Twiggy, and the rest of her time was spent pretending she couldn't hear me. *facepalm* How embarrassing. Nevertheless, I had a really good time and took some pics.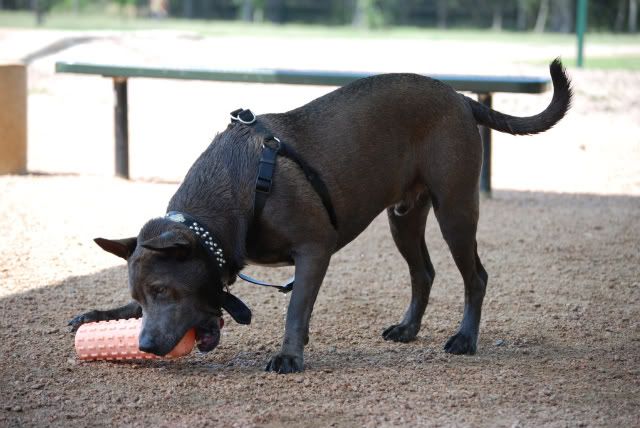 Raja always looks like a drowned rat when she comes out of the water.
Hey, look! It's a Jake! He's such an awesome dog and soo handsome.
Poor Twiggy did her best to get the toy back to us, despite Raja's best efforts.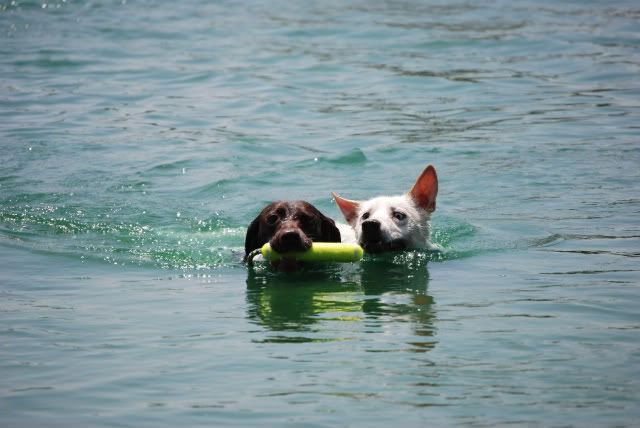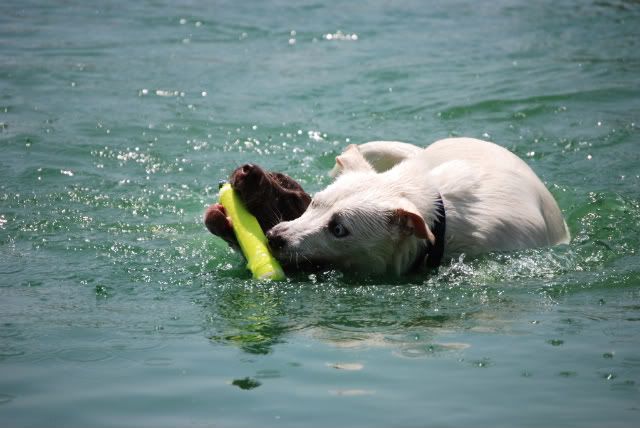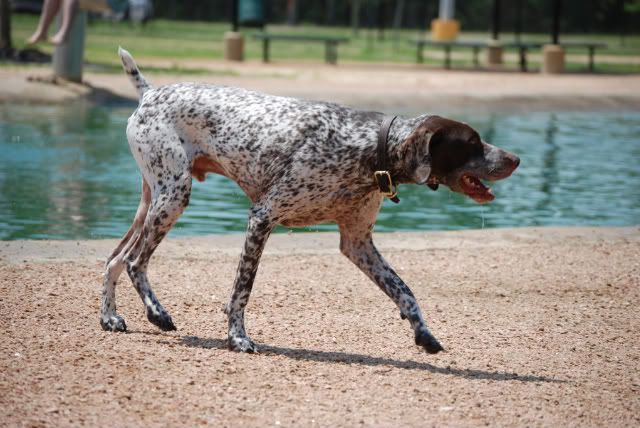 Talk to the tail, Raja!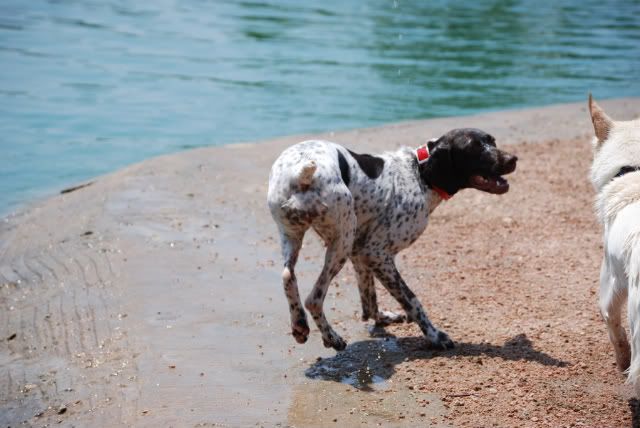 *MORE*