I have some pictures of my little sweetheart Lucy. She has seen so much in the last week since I got her and she's doing very, very well. Everyone who sees her think she's just the most adorable little thing (aren't all puppies?).
She's learned very well how to sit and she's learning "down" already. She by no means "knows" them, but she is getting it all engrained and more imporantly she's learning HOW to learn and how to play the little game.
The place where I live has turned out to be really great for dogs, although I still plan to find a house in the next few weeks for me and Lucy, this place is actually wonderful. She's met at least 10 dogs in the first week and countless joggers, passers by, etc. She's getting a lot of socialization in! We have long paseo's here for going on long walks/jogs. Everyday I see at least two people who bicycle with their dog! She's going to love that later on so I'm sure she'll back here just for the fun of it. They have a "Bark Park" where she can run around and play and an actual fenced in dog park, but she hasn't been in there yet. They get quite a few dogs in there and she needs some more shots before she can play with them all, but she's gonna love it!
Anyway, here's some pics of little Lucy:
Her and her new toy (see how long this one lasts). Her nose is dirty because she learned today that when you run from grass to sand in a volleyball court, you do a nose dive! Haha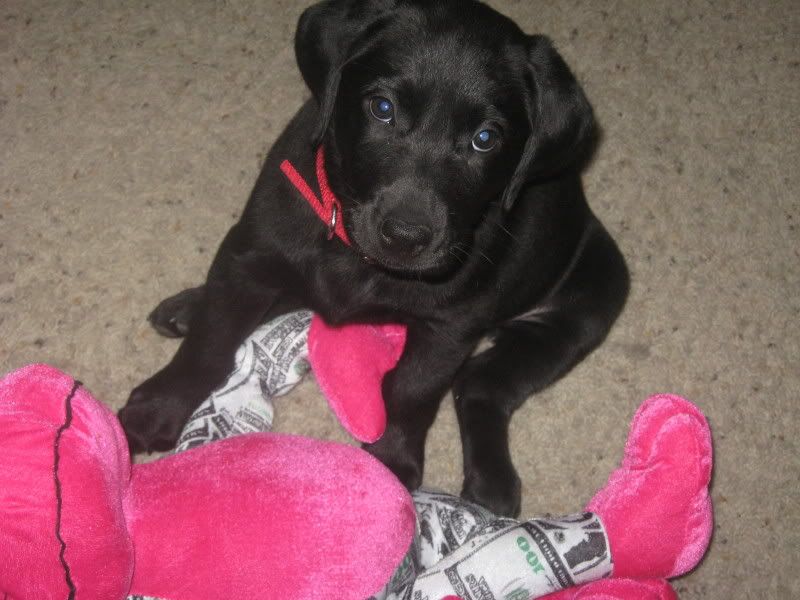 She REALLY loves leaves...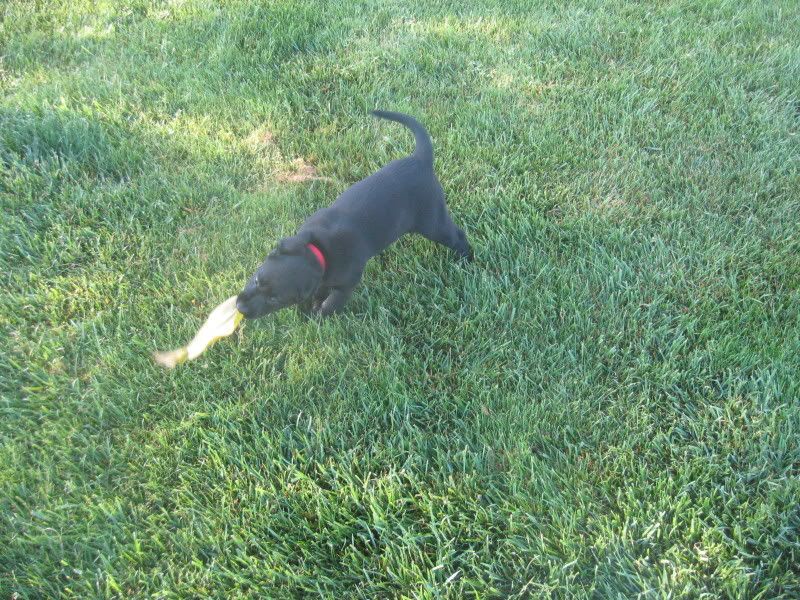 The Bark Park...