It's pretty crummy outside so I don't know really why I attempted to get pictures now, but someone *cough*Nolu*cough* bugged me for some Sierra pics as there haven't been any for awhile and I promised nothing about quality
(*phew* run on sentence much?)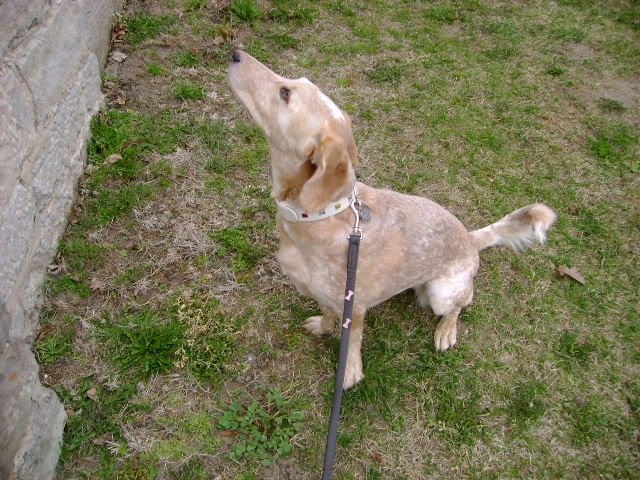 She REFUSED to look at the camera, which made picture taking in the rain that much more obnoxious.
Apparently leashes are toys.
Finally I gave up trying to convince her to turn and look at me and just got right down in her face. To which she gave me a funny look.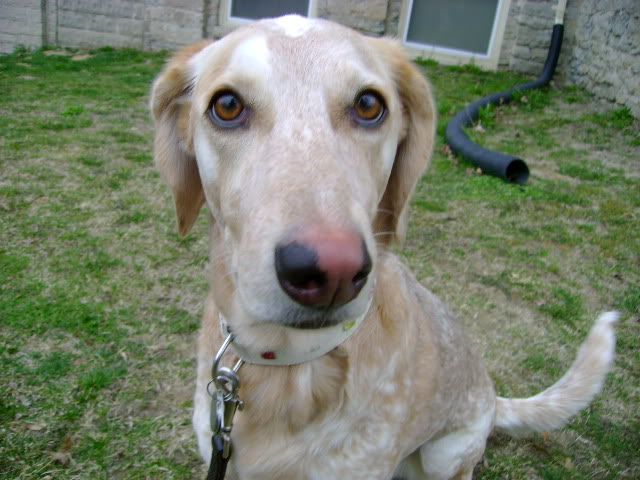 That's all folks, next time we have a nice sunny day and we're out at the park I'll remember to bring the camera