There is a impromptu pond/swamp beside the new agility ring. Dekka and Cider played in it as we picked rocks today (and are my legs SORE!!) I didn't get any pics of them
And Cider was really really liking the farm dog life and was rolling in the dirt and splashing through the swamp. Dekka kept trying to plant tripe trees in the dirt. But had to go dig it back up if Cider came near and try a new location. She eventually broke down and just ate the tripe.
I took Snip up to enjoy the impromptu pond...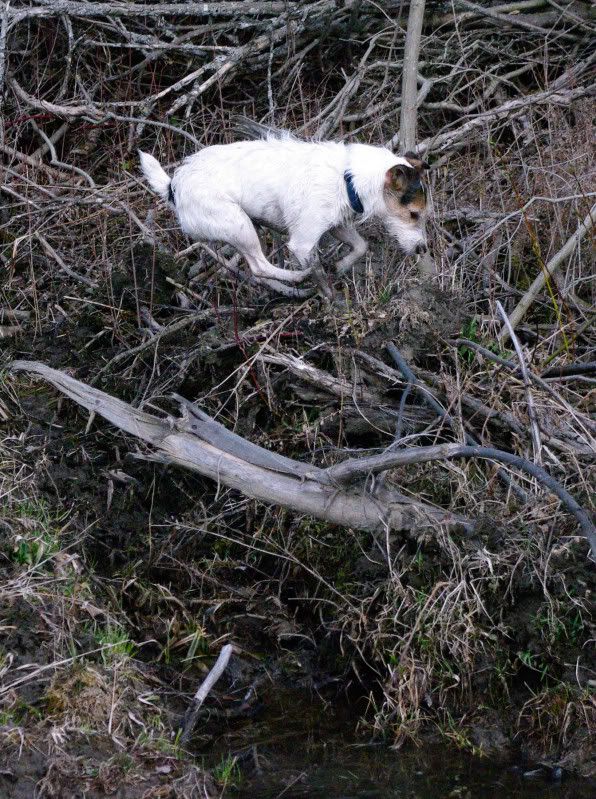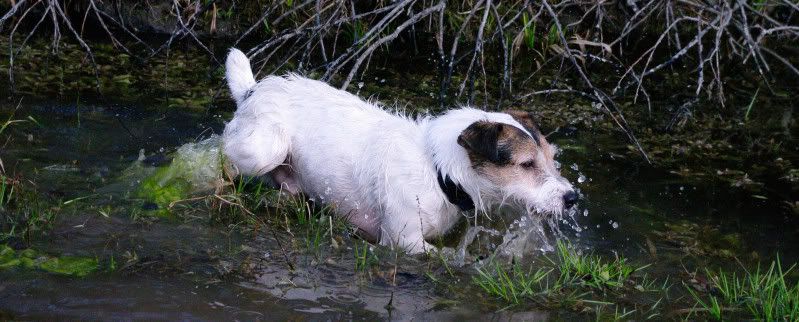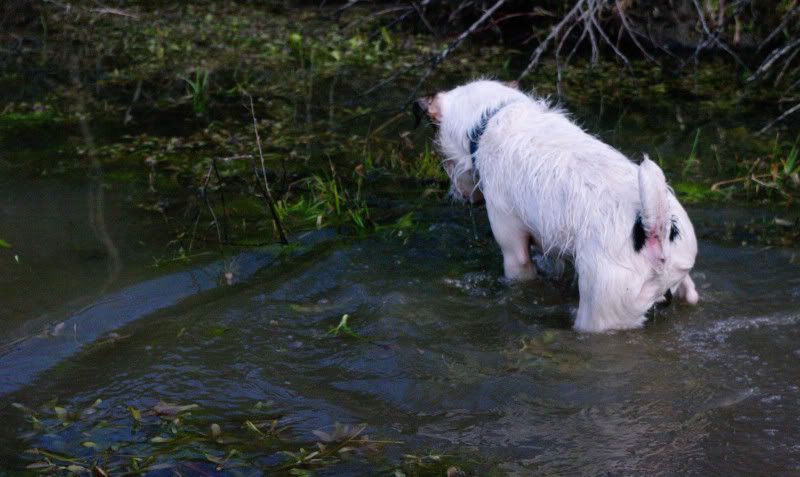 Moar