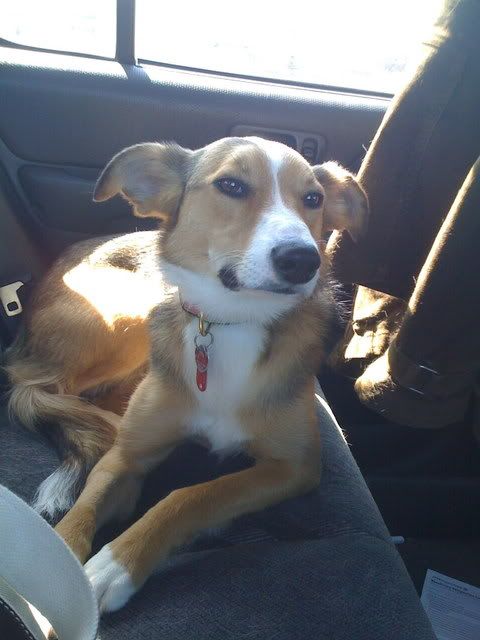 We were on my way to my parents' house for Easter dinner. This was taken on my phone but I love it. It's my new background on my phone so I get to see it every day
She of course thought I was just playing with my phone... if she knew I was taking pictures she would have hid somehow.
Here's a few more similar...