I better hurry up, the dogs arent gonna wait around on me lol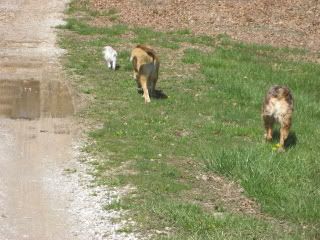 My camo dog, he blends in with the leaves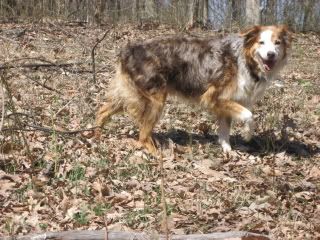 Look I found a pond!! Are we gonna go S-W-I-M-M-I-N-G?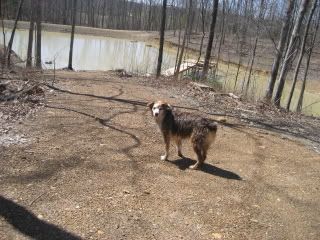 Come on mom! The waters great!
Watch this! If I run and jump in, I can make a really big splash!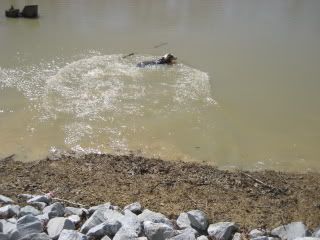 They're crazy no way am I going in there!
Woohoo that was fun!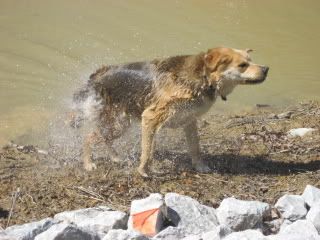 *more*
__________________
Lauren and the Zoo
Boomer: 5 1/2 yr old Australian Shepherd
Preston: 8 yr old Ocherese
Duke: 4+ year old Lab mix?
Kitties: Sophie, Misty, and Angel
Everyone else: Buddy and Charlie- sugar gliders; Stormy, Tempest, Thunder- chinchillas; Lexi- leopard gheco; Meg and Amy- frogs; 1 Beta fish (name pending)