We moved into our dream house last week! Our horses on the property, plus river view and access for fishing and kayaking and dogplay!
Here Winnie meets my horse, Buck. I think she wants Buck to throw the retrieving dummy for her!
Winnie is VERY interested in the horses, but very friendly too, and they are friendly back to her. I didn't get a picture of it but the other day our other horse and Winnie were touching noses from across the fence. I would have loved to have gotten a picture of that!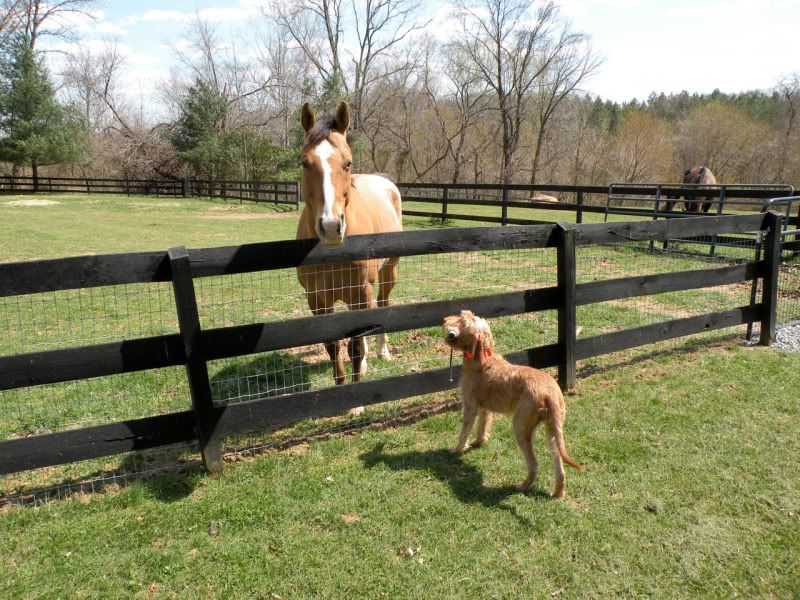 And here she is resting after a hard day of getting in the way while we move furniture and unpack boxes!