The first, and sadly only, foal of the season at the barn was born today - mama was very kind and decided on an afternoon foaling instead of the usual middle of the night!
Just barely out, and still rather rumpled.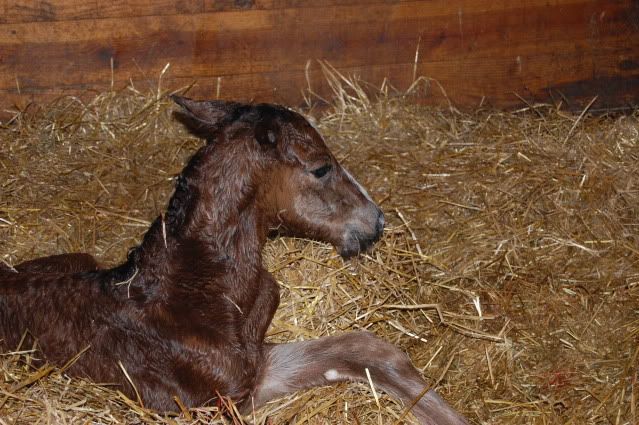 Discovering that no, you can not nurse on a nose. At least, not successfully.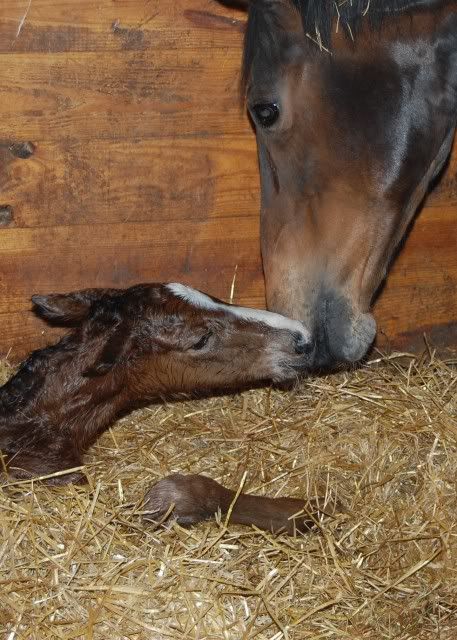 Up and at 'em.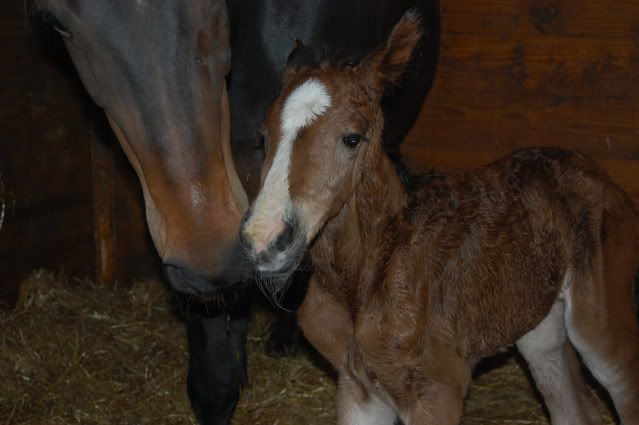 Hard to see in any of the shots I got, but there are 3 little socks.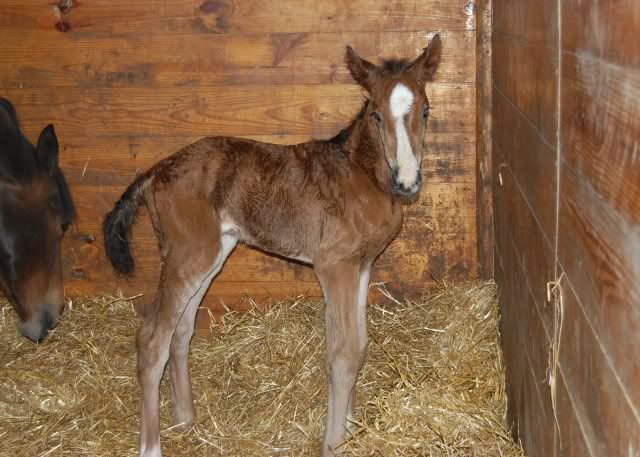 I can't wait until she's outside and a bit less alien looking. I always think they are much cuter at 5 days or so!