Over the past week, I have learned some terrible news. My former manager's dogs, Annie and Oliver, jumped the fence, escaped his yard, and got hit by a car. Luckily, Annie escaped with her life and all four limbs, but Oliver wasn't so fortunate and he passed away. It was devastating to hear this, because although Oliver wasn't my dog, I saw him almost every day, and I became attached to both of them.
I managed to keep a straight face today when I went in and found out what happened, and that it wasn't an April Fool's joke like I was hoping, but I still had to swallow a huge lump in my throat on the way out the door. I think if Chris had been there I probably would've burst into tears. I gave Annie a long cuddle and left, and have been needing to get this out all day. I wanted to post a tribute to Oliver, one of my favorite dogs at Camp Bow Wow.
Run Free Oliver. You were such a good boy and we will all miss you!!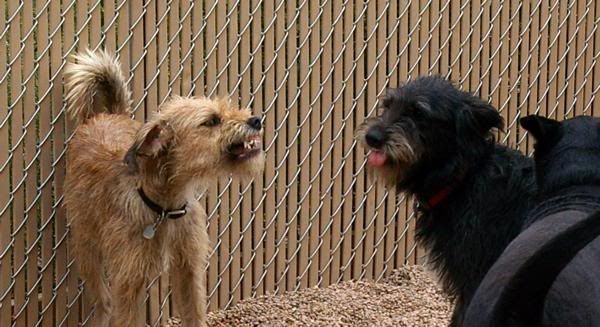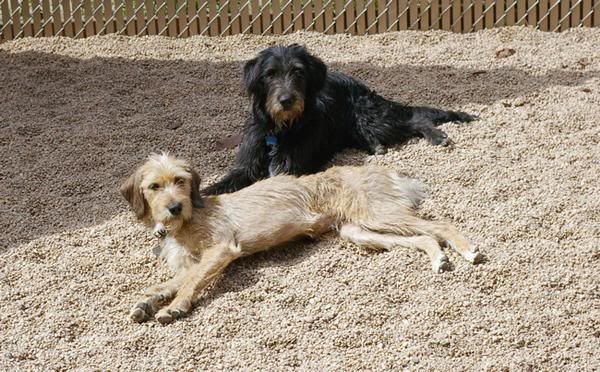 (he's the black one BTW)